October 2013 U.S. Auto Sales: Sales Rise 10.4% Compared To Month Hurricane Sandy Hit Last Year, But Seasonally Adjusted Rate Falls To 15.2M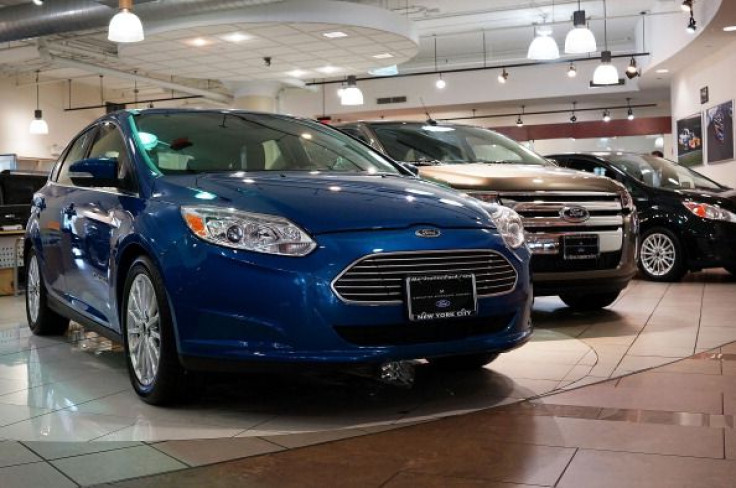 [Click here for the Friday's auto sales blog summarizing October's winners and losers among the world's Big Eight automakers.]
U.S. customers bought 1.2 million passenger cars and light trucks in October, sending sales growth up 10.4 percent compared to last year with Detroit automakers gaining against their foreign rivals. The U.S. auto market's seasonally adjusted annualized rate (SAAR), which tracks the monthly pulse of the industry, dropped to 15.2 million from this year's peak of 16.1 million in September.
So what happened last month? The consensus among industry watchers seems to be that the effects of the Oct. 1-16 partial government shutdown that furloughed 800,000 public employees was negated by its brevity, giving consumers two weeks to change their minds on the uncertainties caused by Congress and make purchases they had put off because of the political gridlock.
"It was a healthy month in terms of net sales, despite the uncertainty," said Jesse Toprak, senior industry analyst for TrueCar.com, an automotive pricing and information provider. "October is a relatively low volume month, so a small change in sales can have a big effect on SAAR."
Jessica Caldwell, senior auto analyst for auto market information provider Edmunds.com, agrees.
"It was a really interesting month," Jessica Caldwell, senior auto analyst for auto market information provider Edmunds.com. "There was definitely a lull during the government shutdown, but after that issue went away sales went back up."
The 10.4 percent rise sounds stronger than it really is because the comparison is with October of last year when Hurricane Sandy wiped out sales in the Northeast in the last week of that month. October's narrative is that the government shutdown was ameliorated by stronger end-of-month performance, but that this performance could have been better had there been no temporary uncertainty. It could have been much worse had Congress dithered much longer.
Still, the month had a historically weak close, according to analysts. October might have been caught between two forces, according to Caldwell: attractive offers and lower lending rates in August that lured customers into showrooms earlier than they would have otherwise. Lending rates were below 4 percent in August and above that now, she points out, so savvy shoppers might have jumped on the deals. Also, the holiday creep phenomenon (where commercial messaging happens a little earlier every year in the peak retail season) might have sucked consumers out of October as they wait to see what enticing offers automakers will have in the coming weeks.
While October wasn't spectacular, the industry hasn't made any significant adjustments to their 2013 forecasting. "We see the retail market remaining stronger for autos than other sectors, due to excellent credit availability, continued pent-up demand and the relative affordability of cars compared to other large household purchase decisions," Bill Fay, group vice president and general manager of the Toyota division at Toyota Motor Sales (TMS), U.S.A., Inc., said in a conference call on Friday.
[Click here for the Friday's auto sales blog summarizing October's winners and losers among the world's Big Eight automakers.]
© Copyright IBTimes 2023. All rights reserved.