Oculus Rift Sex Stimulator Questions Arise After Facebook Announces Purchase Of Virtual Reality Company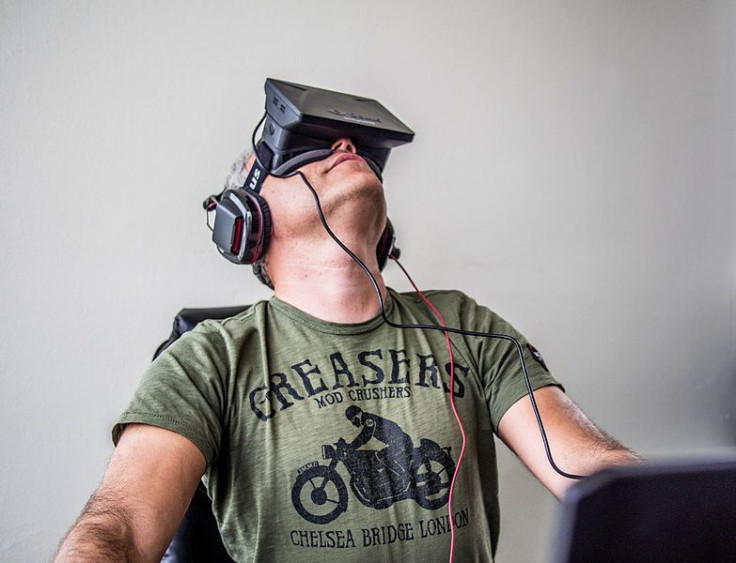 The Internet has had a strong reaction to Facebook Inc. (NASDAQ: FB) announcing on Tuesday that it will purchase Oculus VR for $2 billion. Some have wondered what would happen to the sex simulator that was created for Oculus Rift. While some think Facebook buying Oculus would hinder the, well, reality of the sex simulator's development, others joked that Facebook would enable people to watch friends having virtual sex on the social media network.
When Facebook CEO Mark Zuckerberg announced that his company bought Oculus VR, he said nothing about Oculus' sex stimulator, but that's where some minds ended up going (as the comments below show).
In November 2013, Buzzfeed reported someone at the Oculus Rift Game Jam, a virtual reality event, created an "Oculus-enabled sexual contraption." This allowed for a grip-based controller called the Novint Falcon to connect to a Tenga, which is a masturbator. When the person would enter the Tenga, the Oculus Rift would enable stimulation.
It's probably unlikely that many Facebook users would participate in virtual sex anytime soon. Still, people have been giving the topic some thought on Twitter:
It was a shock to many when Facebook CEO Mark Zuckerberg took to his own social media platform Tuesday to announce his company bought Oculus VR. The Wall Street Journal wrote the company paid $2 billion in cash and stock for it.
Tech Crunch said $400 million was paid in cash and 23.1 million shares of Facebook common stock were given. "I'm excited to announce that we've agreed to acquire Oculus VR, the leader in virtual reality technology," Zuckerberg said on Tuesday.
In his lengthy statement, Zuckerberg, 29, revealed why Facebook purchased Oculus VR.
"Our mission is to make the world more open and connected," Zuckerberg said. "For the past few years, this has mostly meant building mobile apps that help you share with the people you care about." He added that the company still plans to expand on mobile, and that he also thought it was time to focus on other platforms to create "even more useful, entertaining and personal experiences."
Zuckerberg continued: "This is where Oculus comes in. They build virtual reality technology, like the Oculus Rift headset." Oculus helps people become immersed into computer-generated environments. "The incredible thing about the technology is that you feel like you're actually present in another place with other people," Zuckerberg wrote. "People who try it say it's different from anything they've ever experienced in their lives."
In his Facebook post, which was shared more than 100,000 times by 10 p.m. ET, Zuckerberg said Oculus will continue to focus on gaming as it operates outside of Facebook, but also noted that he would like to push Oculus beyond gaming.
Zuckerberg also said he would like Oculus to be used so that people could communicate with teachers or even doctors. "By feeling truly present, you can share unbounded spaces and experiences with the people in your life," he said. "Imagine sharing not just moments with your friends online, but entire experiences and adventures."
Follow me on Twitter @mariamzzarella
© Copyright IBTimes 2023. All rights reserved.