Facebook Buys Oculus For $2 Billion: Zuckerberg Explains Why The Social Network Wants Virtual Reality Technology
Facebook Inc. (NASDAQ: FB) announced Tuesday that it reached a deal to acquire Oculus VR Inc., the company behind the Oculus Rift virtual reality technology, for a total of $2 billion worth of cash and Facebook stock.
Oculus Rift was designed to create an immersive video gaming experience that allows gamers to feel like they are actually inside of the digital world. An ultra-wide, stereoscopic 3D field of view and low latency head tracking translate the player's head movements into movements within the game.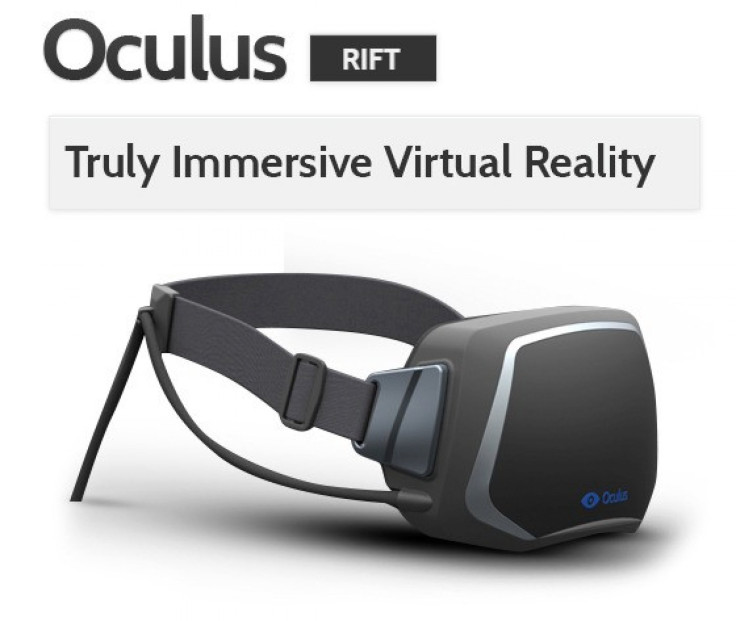 Oculus Rift technology appeared on Kickstarter in August 2012 and generated nearly $2.5 million from more than 9,500 backers. According to a Facebook press release about the purchase, Oculus has since received more than 75,000 orders for development kits, including several that extend beyond video gaming.
Elon Musk combined Oculus Rift with the Leap Motion motion-detection system and 3D printing to create a new hands-free technique for engineering. Other Oculus Rift technology include a sex simulator and an immersive documentary film.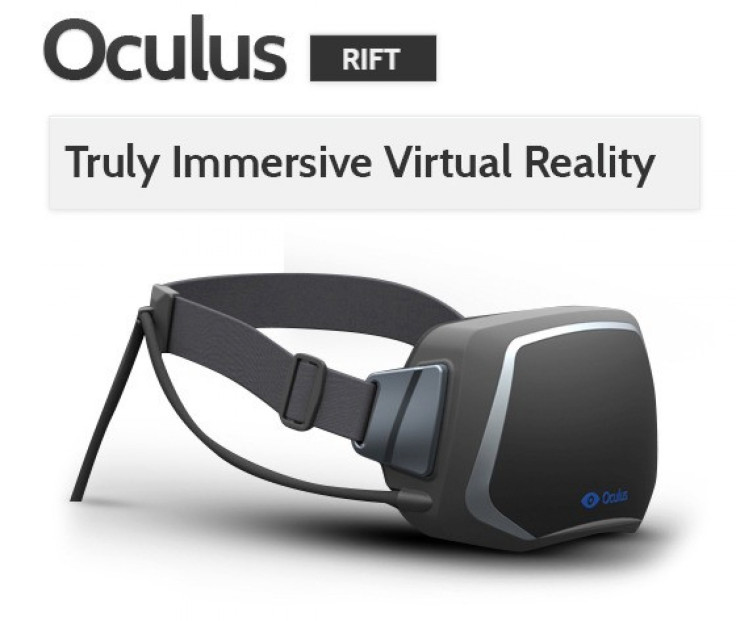 So what does a social network want with virtual reality?
Facebook plans to provide Oculus Rift for "communications, media and entertainment, education and other areas."
"Given these broad potential applications, virtual reality technology is a strong candidate to emerge as the next social and communications platform," Facebook said in the press release.
In a webcast, Facebook CEO and co-founder Mark Zuckerberg explained that Facebook will provide Oculus with the resources to accelerate its plans for immersive gaming, but also said virtual reality has the potential to create the "most social platform ever."
"Imagine not just sharing moments with your friends online, but entire experiences and adventures," Zuckerberg said, giving examples like enjoying a courtside seat to a game, being in a class or seminar and, of course, shopping. Zuckerberg also mentioned the low-latency head tracking technology in Oculus Rift as being used to video chat with other users.
Zuckerberg reiterated his three goals for Facebook: connecting everyone, understanding the world and building the "knowledge economy." The Oculus purchase is apparently Facebook's long-term project for the third goal, and will continue to focus on its advertising platform in the short-term.
Zuckerberg said that now investors should have a clear idea of how Facebook is working on all three goals in both the long-term and short-term. The Internet.org project is the long-term bet on connecting everyone, while messaging, including the purchase of WhatsApp, is the short-term bet. As for the goal of "understanding the world," Facebook has invested in an AI research group for the long term and in improving the Facebook News Feed for the short term.
Zuckerberg believes that Facebook's acquisition of Oculus will help Oculus Rift transcend video game platforms and become a true communication medium.
The transaction consists of $400 million in cash and 23.1 million shares of Facebook common stock. Facebook could end up paying Oculus another $300 million in earn-out cash and stock if "certain milestones" are met.
Facebook expects the sale to close in the second quarter of 2014 and Oculus will continue development of Oculus Rift in Irvine, Calif.
Here is a video of the Oculus Rift virtual reality system in action.
© Copyright IBTimes 2023. All rights reserved.