Russian Deputy Culture Minister Reportedly Arrested On Corruption Charges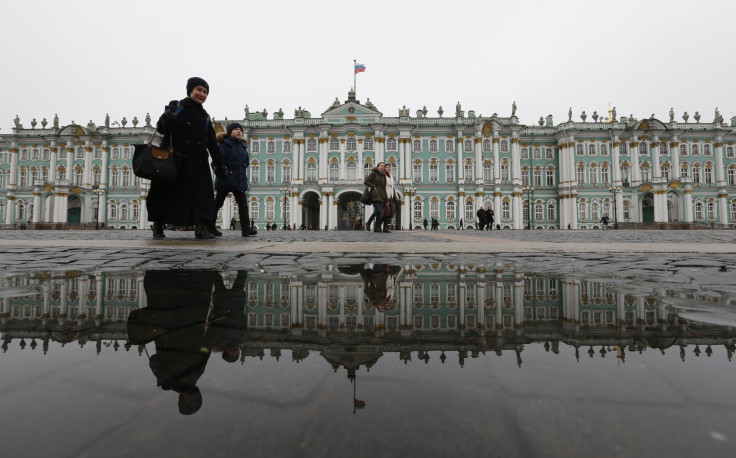 The deputy head of Russia's Culture Ministry was reportedly arrested Tuesday as part of a wide-ranging probe into the corruption at the agency launched by Russia's security services.
Grigory Pirumov was detained in the southern Russian city of Rostov-on-Don, according to anonymous sources cited by multiple Russian news agencies.
The arrest came after Russia's Federal Security Service (FSB) released a statement announcing that it had opened criminal cases into a several businessmen and top officials at the Ministry of Culture.
Russia was ranked 119 out of the 163 countries listed by Transparency International in its 2015 corruption index. Russia's elite has been repeatedly rocked by enormous graft allegations although prosecutions are relatively rare.
Pirumov and three other officials at the Culture Ministry were arrested, according to Russian tabloid LifeNews, which has close links to Russia's security services.
Investigators are looking at recent restoration projects carried out by the Ministry of Culture, including work on several famous monasteries in Moscow and the Hermitage museum in Saint Petersburg, the TASS news agency reported citing sources. Police raids on government bodies were also carried out in the western Russian city of Pskov in connection with the case, according to local media.
Culture Minister Vladimir Medinsky has not yet commented on the allegations, but a spokesperson for the ministry said Pirumov did a lot of "successful work", according to Russian news agency RIA Novosti. Pirumov is one of Russia's six deputy culture ministers.
Critics say that the current Russian regime is riddled with graft and attempts to tackle corruption have largely been fruitless. The most senior official to be accused of corruption in recent years, former Defense Minister Anatoly Serdyukov, saw charges against him dropped in 2014 as part of an amnesty.
© Copyright IBTimes 2023. All rights reserved.