Oil Price Decline Raises Question For Nigeria: Can A Well-Funded Tech Sector Ease Economic Woes?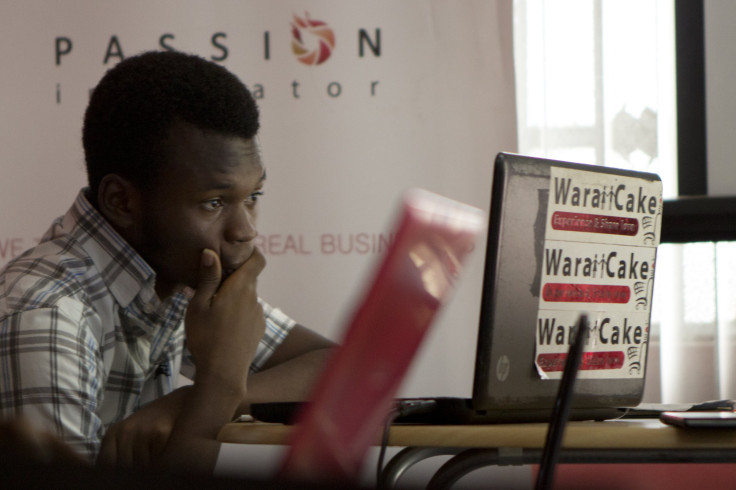 LAGOS, NIGERIA — While most of their friends work in government jobs, Temitayo Bamidele, Oluwafemi Emmanuel and Olatunde Ayilara -- all in their early 20s -- are hatching a plan from behind laptops at a round office table in the Yaba section here in Nigeria's largest city. Their chief concern today is finding a way to expand their online cake delivery service beyond its current clientele of mostly friends and family.
Two stories down, a generator hums and clanks at the office building's entrance. The noisy machine is a necessity that keeps the all-important wireless router active after six days of intermittent government-imposed power outages. Even amid small setbacks, the three recent graduates took Waracake online just last week and have so far generated more than 300,000 naira (about $1,500) in sales.
"Everyone wants to listen to their parents and get a regular job, but now people are starting to do things differently," Bamidele says.
The company lets customers order cakes and other baked goods chosen from an online selection. After receiving its initial funding from Passion Incubator, a Lagos-based nonprofit group, Waracake recently teamed up with Easy Taxi. The on-demand cab service is similar to Uber and allows drivers to deliver the desserts.
Selling cakes on the Internet isn't exactly a common career choice in an economy dominated by oil. Thanks to its vast reserves in the Niger Delta, Nigeria is the world's fourth largest oil exporter and Africa's biggest economy. Oil and gas exports account for 95 percent of export earnings and about 80 percent of government revenue. But as the price of global crude oil fell by more than 50 percent in recent months, the naira went down with it -- as did job prospects for young Nigerians.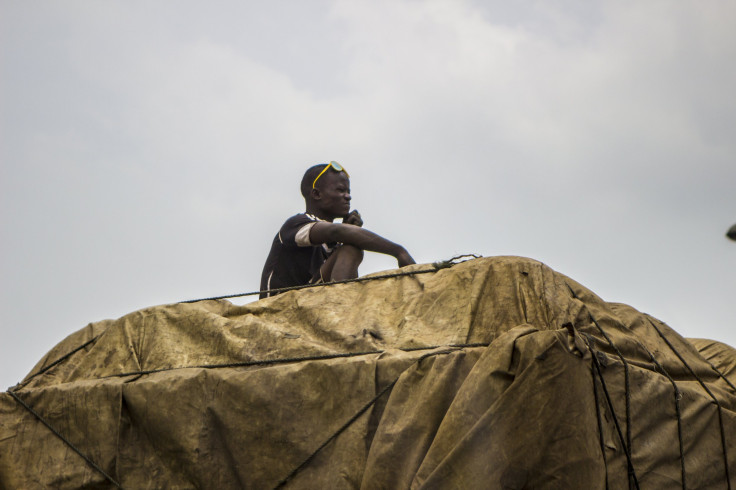 The International Monetary Fund recently downgraded Nigeria's 2015 forecast for economic growth to 4.8 percent from 7.3 percent. And with unemployment among people ages 15 to 24 at roughly 14 percent, many Nigerians, like Bamidele, argue that government should do more to reduce the economy's oil dependence. Nigeria's National Information Technology Development Agency sponsors a business accelerator known as iDEA Lab, which supports entrepreneurs who need funds and training to get projects off the ground. And the government has started similar initiatives around the country over the past few years.
Still, tech entrepreneurs say the country's 67 million Internet users present an opportunity for officials to provide even more funding for the e-commerce and technology startups.
At the offices of Paradigm Initiative Nigeria (PIN), an instructor conducts a midweek workshop in the laptop-filled classroom. The organization helps to connect young Nigerians with tech sector jobs. Next to the classroom, 'Gbénga Sèsan, the program's executive director, sits and laments his country's missed opportunity.
"The economy is a curse and a blessing," says Sèsan. "Diversification of the economy is something we all talked about but there was nobody listening," he says. "The reason nobody cared was because we were not affected. But now, what we were saying is now happening."
One of the tech sector's main barriers to growth: entrepreneurs often have trouble soliciting large-scale investment. That's particularly troubling because tech startups require less funding than companies in the natural resources sector.
"It doesn't take a lot of investment to get many of these things going," Sèsan says. "All you need is a smart kid somewhere to create a platform or deliver a service."
He notes, for example, that young people even in the most rural areas are creating apps and platforms in local languages to appeal to their specific ethnic group.
While there are a handful of Nigeria-based investment groups, such as Echo VC or the Lagos Angel Network, most Nigerian investors are hesitant to get into the tech world, after decades of quick-return investment in natural resource projects and real estate.
And in a world where crude is valued at less than half of what it once was, Nigeria desperately needs to start supporting non-oil industries, according to John Ashbourne, Africa specialist at Capital Economics, an economic research consultancy.
"This will make the economy more resilient to future oil price fluctuations," he says, noting that online and technology jobs have a unique potential.
"Nigeria's huge scale gives it a significant advantage over other potential tech sectors in Africa," Ashbourne says. "Tech firms that crack the Nigerian market can get access to tens of millions of urban consumers, a much larger market than is available for firms based in Kenya or elsewhere."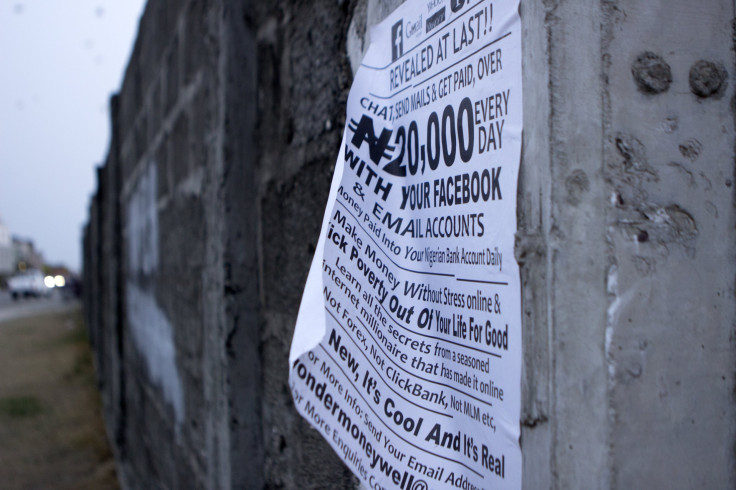 Across the Lagos Lagoon on Victoria Island last week, heated conversations about Nigeria's future took place at the Social Media Week conference. Participants noted that tech jobs have not only an economic but also a social role to play.
"When it comes to digital jobs we're not taking it seriously enough," Nigerian journalist Tolulope Adeleru-Balogun said during a panel discussion.
Nigeria's digital economy isn't without success stories that show potential for the sector's growth. Jumia, an Amazon.com-like shopping site founded in 2012, valued itself at $555 million in November. Jumia, however, isn't a completely homegrown enterprise. One of its key stakeholders is Rocket Internet, a German company that operates mainly by recreating successful western businesses abroad.
Any substantial change to turn Nigeria into a more diverse global economy will take time. And the small but growing community of tech entrepreneurs is willing to work for it.
"It's difficult, yes, but the solution is we have to diversify," says Abiodun Idris Oladipo, 27, team leader at Vatecca, an education and job training organization for young people. "We have to be able to compete."
For Waracake's Bamidele, the advantages of the business are twofold.
"Because of the situation in the country, there aren't many jobs available," he says, noting that even friends who work in the public sector don't feel completely secure in their jobs. "Plus, this is much more fun," he adds as his teammates laugh quietly and nod in approval.
© Copyright IBTimes 2023. All rights reserved.