Low Oil Prices Bad For Stability In Nigeria Amid Boko Haram Violence, Upcoming Elections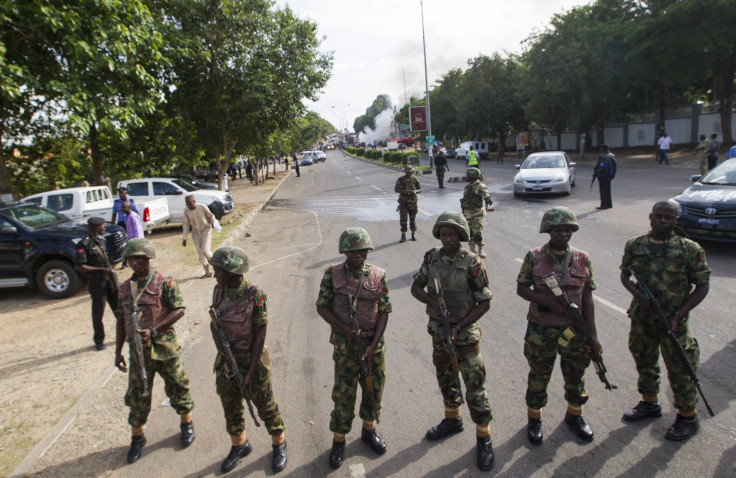 Nigeria recently became the largest economy in Africa after decades of breakneck growth due largely to its vast oil resources. About 15 years ago, the country was selling crude oil for $10 a barrel, a rate that topped $100 in June of this year. Now, after OPEC decided last month not to combat rapid price decreases with reduced production levels, global oil prices have fallen nearly 20 percent. As crude prices fall -- the global benchmark Brent crude price dipped below $60 a barrel last week -- concerns about Nigeria are rising.
"To my mind, it's inherently destabilizing," said John Campbell, former U.S. ambassador to Nigeria and current fellow at the Council on Foreign Relations.
Oil revenue accounts for roughly 70 percent of Nigeria's $521.8 billion economy. As the nation prepares for an election in February, falling oil prices are "seriously impacting the resources available to Nigeria's government at a time when it not only faces a serious security threat from Boko Haram but other potential threats around the country," said Peter Pham, director of the Africa Center at the Atlantic Council.
In November, Nigerian Finance Minister Ngozi Okonjo-Iweala, who was previously a vice president at the World Bank, said oil price decreases are "a serious challenge" for the economy and announced a series of cutbacks on government spending. The Nigerian government has recalculated its budget twice in recent months, first down to $78 a barrel and later to $65 a barrel, sending a shock through the economy and its currency, the naira.
Capital Economics' economists wrote a note last week, outlining how low oil prices could turn Nigeria's current account surplus into a deficit. "Dramatic falls in oil prices have already taken a heavy toll on Nigeria, where the central bank was forced to devalue the naira and raise interest rates to slow the currency's decline," the note said.
In November, for instance, the National Assembly approved a $1 billion loan for President Goodluck Jonathan to counter this problem. But since oil revenue accounts for roughly 80 percent of the government's budget, this could be a difficult target to reach.
Meanwhile, Nigeria routinely loses about 10 percent of its oil to theft each year. The country loses between 300,000 and 400,000 barrels per day to oil "bunkering," which costs up to $2 billion, according to government reports.
While record-low oil prices could dissuade would-be smugglers from a less lucrative enterprise, experts say an increase in theft is far more likely.
"On the one hand, the need to scrape for every last dollar should push the Nigerian government to crack down on bunkering, while the declining oil price means that purchasers of stolen oil have less incentive to run the risk of buying the loot," Pham explained. However, falling oil prices "might also mean an upsurge in theft by desperate people -- or militants no longer on the dole."
© Copyright IBTimes 2023. All rights reserved.