Oil Prices: Crude Jumps 10% Amid OPEC Cooperation Rumors After Steep Declines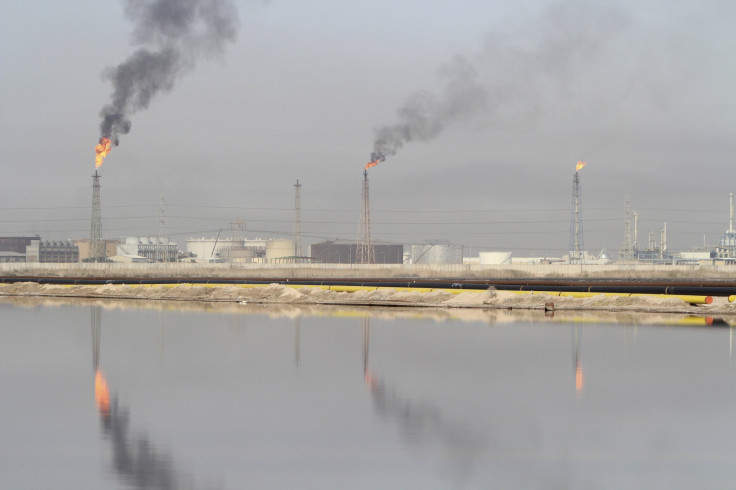 This story was updated at 4:30 p.m. EST.
A single tweet Thursday opened a gusher for oil prices Friday, as rumors of cooperation amongst oil producers spurred optimism amongst traders. The price of West Texas Intermediate crude settled up nearly 11 percent, rising $2.87 to $20.08, on a day that saw the largest price gains in oil since 2009.
The move reverses part of the steep declines in oil that have taken place since the start of the week. Domestic crude hit a low point of $26.05 Thursday, a price not seen since 2003.
Traders were hopeful to see renewed efforts at cooperation amongst nations in the Organization of the Petroleum Exporting Countries, or OPEC, after a Wall Street Journal reporter quoted the United Arab Emirates energy minister Suhail Al Mazroui saying that OPEC was "ready to cooperate" with exporters over output reductions.
Previous whispers of progress in OPEC talks, such as Russia's contention that supply cuts had been agreed upon, have not borne fruit. Still, oil-producing nations like Saudi Arabia and Venezuela have been conducting emergency meetings to stem the glut of oil that has helped crater crude prices the world over.
Oil producers have been hard hit by the sustained slump in energy prices, which stemmed in part from the surge in U.S. shale oil drilling over the past decade. Saudi Arabia posted a $98 billion deficit in 2015 and projected further deficits in 2016, along with deep budget cuts.
Still, analysts expect the downturn in energy prices to continue for some time, with supply exceeding demand by some 1.7 million barrels a day. Slowing growth in China and emerging market economies threaten to further depress the demand side of the equation. On Monday, Cullen/Frost Bankers CEO Dick Evans told CNBC that oil would likely not rise above $40 until beyond 2020.
© Copyright IBTimes 2023. All rights reserved.