Oil Prices Expected To Stay Low In 2016 After Plunging In 2015: BP Chief Executive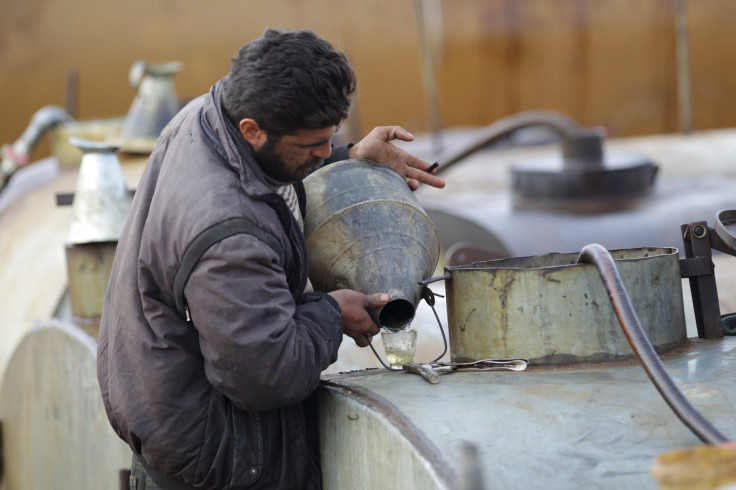 Global oil prices could stay low for the next two years after falling 34 percent in 2015, Agence France-Presse reported. A low point for the industry may be seen in the first quarter, BP Chief Executive Bob Dudley said Saturday.
"Prices are going to stay lower for longer. We have said it, and I think we are in this for a couple of years," Dudley told AFP. "For sure, there is a boom-and-bust cycle here."
While prices are expected to remain low for the near future, they could stabilize by the end of the year, Dudley said. The slump can be linked to long-time global oversupply and a slowing of the economy in China, which has historically been energy hungry. OPEC chose in early December not to limit oil production, after which oil prices slumped even further.
Oil prices have been falling for a couple of years, down 48 percent in 2014 — good news for cusumers, the Economic Times reported. By the end of 2015, drivers paid an average of $2 a gallon retail for gasoline, down from a high of a national average high of $3.60 in 2012 and approaching $5 in some areas.
While it may be good news at the pump, the low prices have created some problems on international markets, Fox Business reported. Companies that produce energy have had to cut back on spending, and nations that heavily export oil have reported lower revenue.
Government data showed this week the U.S. has an unexpected crude oil stockpile and high inventories in a central storage hub, which meant prices tumbled again. Some have also blamed Saudi Arabia for prices being down due in part to overproduction.
If Saudi oil producers can keep oil prices low, they hope they can edge out American shale oil producers, claiming back a market share the U.S. gained after the shale industry boomed, CNN Money reported. The large market share Saudi Arabia has also has hurt smaller oil-producing nations, such as Ecuador, Nigeria and Venezuela, which depend on oil revenue to fund operations.
The low prices have forced companies to get rid of workers, with about 258,000 laid off globally, USA Today reported. Chevron, Halliburton and Royal Dutch Shell have said they plan to cut thousands more positions this year.
Iran's re-entry into the global market after oil sanctions are expected to be lifted, possibly as early as this month, could affect the global oil industry as well. Iran said it wanted to increase its 3.3 million barrel a day production by a half-million barrels when the sanctions are lifted, meaning even lower prices are probable. The lower prices most likely will lead to the closing of U.S. crude oil facilities, meaning many more jobs could be lost.
© Copyright IBTimes 2022. All rights reserved.
FOLLOW MORE IBT NEWS ON THE BELOW CHANNELS