Oliver Pott's Three F's That Are In Every Successful Entrepreneur's Dictionary
When it comes to running a business, many entrepreneurs find themselves repeating one particular f-word time and time again. But, business maverick and seasoned entrepreneur Oliver Pott says there are actually three f-words that should be in every business owner's dictionary, and no, the one you are thinking of is not part of the trio.
Fun, Fame, and Fortune, make the perfect recipe for success, and it's something that Pott figured out quite early on in his career. He is a serial digital founder, having owned and operated several successful businesses around the world, including the German division of PestPatrol, an anti-virus software that brought millions of revenue, allowing him to become a leader in bringing US software mammoths to Europe's market. Most recently he has also become a best-selling author of his best-selling business book, "Visible."
Having first embarked on his entrepreneurial journey over three decades ago, Pott has definitely learned a thing or two about what it means to be successful in business. He has experience in many different fields aside from software including entertainment and sports, and he currently co-owns the Bundesliga soccer team SC Paderborn 07, and a soccer stadium in Germany.
"Right in the middle, where fun, fame, and fortune intersect, that's the sweet spot," he says. "It's the recipe for the perfect business."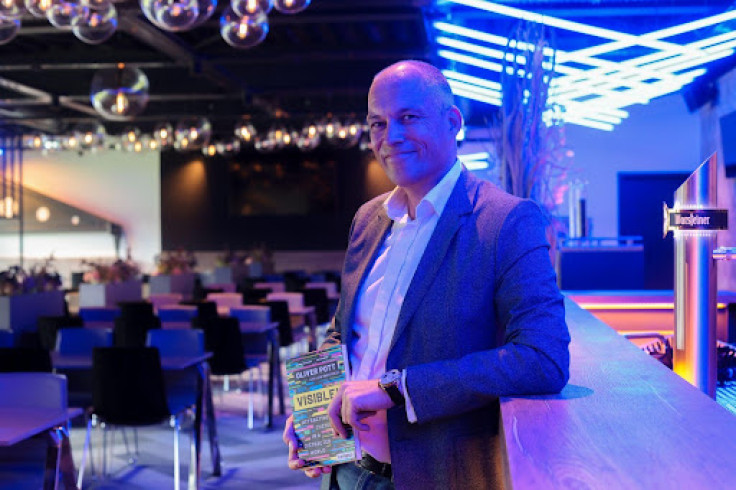 FUN
Pott explains that a business should be fun to operate because if it is, then work doesn't feel like work, and day-to-day business operations will be enjoyable and not burdensome.
"Fun is fundamental," he says. "It allows you to be motivated to overcome obstacles in the challenging path of scaling up a new company," he continues. He says that when you have fun business, you know that you are in the right space at the right time.
FAME
Fame refers to the legacy, purpose and international reputation that your business will bring.
"Companies in general are much easier to attract employees – particularly Gen Zs - if they make it clear that they're investing in the fame of each team member," Pott shares. "Lacking a purpose, such as Tobacco companies, will have difficulty in attracting talent. Prada, on the other hand is making huge and long term investments into the brand's legacy by being driver's of change. The company is invested in the planet, people, and culture," he continues.
A simple way to know if you've hit the mark with fame is to try what Pott refers to as the "grandparents test."
"If you could tell your grandparents about our business and know that they will be proud and happy for you, then you know that you are on the right track," he says.
But one thing to remember is that if your business only brings fun and fame, then Pott says it's not a business, but a hobby. He learned this the hard way when he co-owned a discotheque in Berlin while in university. Although it met fun and fame, it did not meet the third fundamental aspect of successful business, which is fortune.
FORTUNE
Fortune refers to the money-making aspect of business. Important questions to ask yourself are, will this business bring me money? Because if not, it won't be worth your while.
"Only a profitable company can sustain for a long time and make the world a better place," Pott says. "Only if a company can be profitably set up, can it reinvest proceeds to scale up. Dean Kamen, for example, invented the Stirling Engine, an engine that helps purify water in Africa. In Kamen's film, "Slingshot", he pointed out that, in order to produce his stirling engine in massive numbers (and therefore saving lives by supplying poor people with freshwater), he had to ensure that the company was also profitable," Pott explains.
When you look at successful businesses across the globe, you'll notice that they all share these three traits in common. What makes these businesses so invaluable, is that they hit the "sweet spot," that Pott refers to.
When you decide to embark on a new venture, be sure to follow the 3F Rule that Oliver Pott has so effortlessly popularized. This rule has helped him to build and scale several successful businesses, but is also a good test frame in private and non-profit activities. The 3F Rule and other business tips and tricks can be found in Pott's book, Visible, which has been featured in Germany's affluent SPIEGEL list.
The US edition of the book is republished by Campus New York and is now available in bookstores near you. To get a free chapter of the book that is on every entrepreneur's wishlist, visit Oliver Pott's website today.
© Copyright IBTimes 2022. All rights reserved.
FOLLOW MORE IBT NEWS ON THE BELOW CHANNELS