OnePlus 5T Price Similar To OnePlus 5, Says Rumor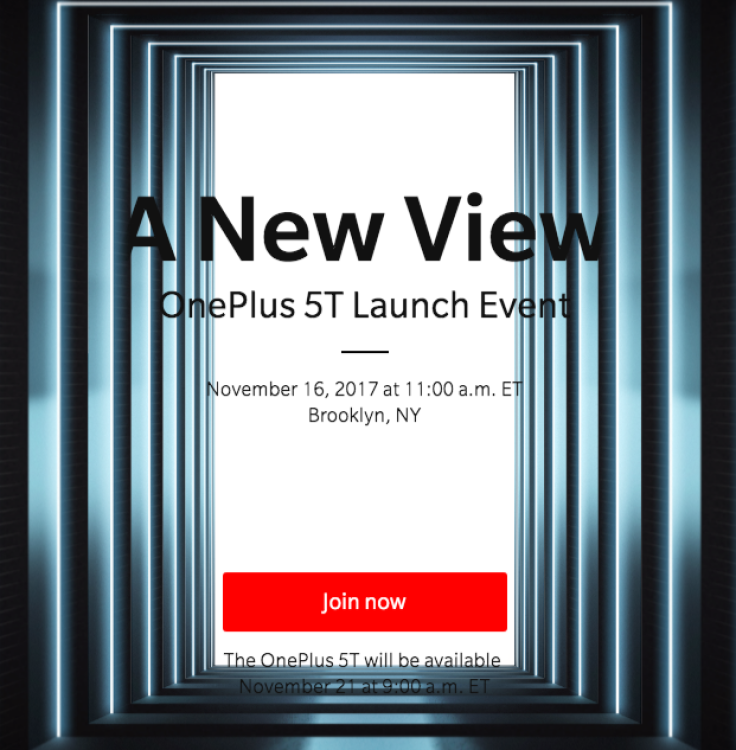 OnePlus has confirmed it will announce its latest device, the OnePlus 5T Nov. 16 and a new report indicates the device will cost roughly the same as the OnePlus 5, which released earlier this year. The U.K. pricing for the OnePlus 5T may be about £449 for a 64GB model and £499 for a 128GB model, according to TechRadar.
The tech publication recently uncovered a document detailing the OnePlus 5T price for a business on the O2 network in the U.K. There is no word on whether this pricing would be extended to general consumers purchasing the device, but it gives an idea of the OnePlus 5T might cost. In particular, the document listed price options for 64GB and 128GB models of the OnePlus 5T. If U.S. pricing follows the same structure, the 64GB OnePlus 5T may sell for $479 and the 128GB model for $539.
While the OnePlus 5 stands as the 2017 flagship for OnePlus, the OnePlus 5T is expected to release with some updated specifications. Rumors suggest the OnePlus 5T may feature a larger battery than the OnePlus 5 and also include Dash Charge capability. Other features may include a 6-inch display with an 18:9:5 aspect ratio, likely giving the device an edge-to-edge display, a 3.5mm headphone jack and a dual camera setup with two 20-megapixel lenses. OnePlus co-founder, Carl Pei has recently been tweeting photographs from an unnamed phone, which many believe may be the OnePlus 5T.
OnePlus is hosting a launch event for the OnePlus 5T in Brooklyn Nov. 16. The Chinese smartphone maker is selling tickets to the event as of Nov. 8. OnePlus has confirmed the OnePlus 5T will release to market Nov. 21.
© Copyright IBTimes 2023. All rights reserved.