OPEC Update 2015: Oil Prices Drop Ahead Of Vienna Summit Amid Calls For Production Caps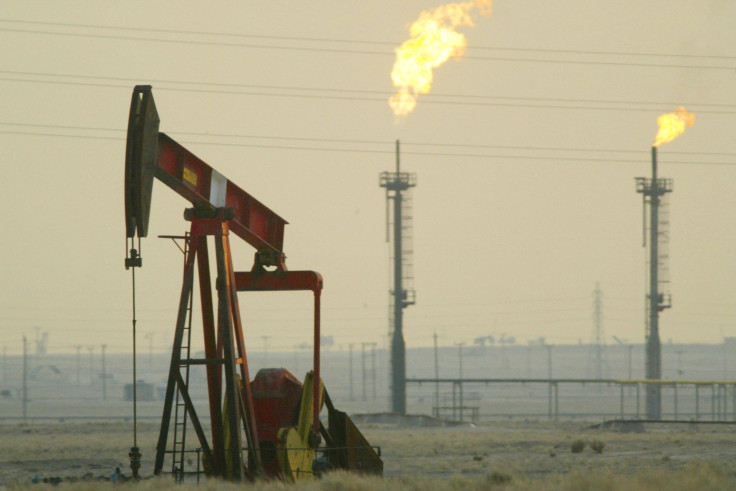 Oil prices dropped Tuesday ahead of a meeting of OPEC on Wednesday, the Wall Street Journal reported. Leaders in the industry said they did not expect to see much recovery in 2016 if current production levels continue.
Overproduction of oil, coupled with reduced demand from several emerging markets, has seen oil prices plummet since June 2014, sinking to just $39 per barrel in August. OPEC leaders have refused to lower the oil production ceiling, as producers have continued to struggle under some of the lowest prices in years.
The price of crude oil leveled out overnight Monday, and then began steadily dropping in the morning. West Texas Intermediate crude oil, the U.S. benchmark, was at $46.33, and Brent crude, the global standard, was at $48.88 Tuesday.
Despite the initial plateau, one industry leader told Reuters he was not optimistic for the future of crude oil in 2016. "If we are above $60 by the end of 2016, I will be a little bit surprised," said Ian Taylor, a chief executive at Vitol, a major global energy and commodity trading company.
Dips in the price per barrel came just weeks after the secretary-general of OPEC said producers could expect to see a recovery in prices in 2016. "I remain confident that our industry's best days are yet to come," Abdalla Salem El-Badri said Oct. 11, as reported by Reuters. El-Badri cited a reduction of non-OPEC oil production as the driving force behind a recovery for prices.
Major oil producers have continued to urge OPEC to cut production. Iran's oil minister said Monday it should be slashed enough to raise the price per barrel to the $70-$80 range, Bloomberg reported. The current price is around $48.53.
Few analysts expect much from the OPEC meeting in Vienna Tuesday, while saying the prices would not sink dramatically. "Although there is little chance of any concrete steps to reduce the oversupply being agreed, the vague prospect of a minimal consensus should at least discourage market participants from betting on further falling prices," said analysts from Commerzbank, as reported by the Wall Street Journal.
© Copyright IBTimes 2023. All rights reserved.
FOLLOW MORE IBT NEWS ON THE BELOW CHANNELS