Oracle Reaches Deal To Save TikTok As Deadline Looms
KEY POINTS
Oracle has reached a deal to take over TikTok's U.S. operations, which must now be reviewed by the Department of the Treasury
TikTok was given a deadline by Donald Trump to either sell its platform or halt U.S. service, citing security and speech concerns
Oracle's management has been involved in Trump's presidential campaigns
The Treasury Department will review Oracle's bid to take over Chinese-owned social media app TikTok to keep the company operating in the United States.
Treasury Secretary Steven Mnuchin said his office had received the Oracle proposal and, pending a review this week by the Committee on Foreign Investment, would issue a recommendation.
TikTok achieved success in China before rapidly expanding to the rest of the world where it is now one of the leading social media platforms. Its Chinese roots made it a target for President Trump, who said in an August executive order that no entity under the jurisdiction of the U.S. would be permitted to engage with TikTok's parent company, ByteDance Ltd., starting Sept. 20.
The order noted security concerns over the safety of users' data on the platform, as well as the ability of the Chinese government to censor information. India also recently banned the app in the wake of increased border tensions with China, removing it from app stores and displaying an error message to users who had downloaded it. The U.S. doesn't offer such extensive powers to its executive, but Trump could still force Apple and Google to remove it from their stores and halt access to developer tools to stop the flow of new users and updates.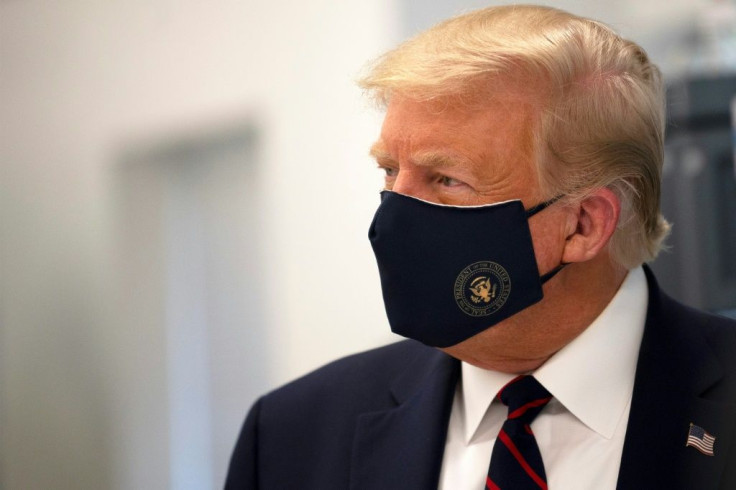 China increased barriers to sale when it announced new restrictions on tech exports, which could include the algorithms that TikTok employs. Trump has refused to extend the deadline in the hopes of forcing the platform to sell to a U.S.-based company, saying, "We'll see what happens, it'll either be closed up or they'll sell it. … [There will be] no extension of the TikTok deadline."
TikTok has filed suit against the order, saying it is "heavily politicized" and based on inaccurate or outdated information. It also noted its CEO, chief security officer, and general counsel are all outside Chinese jurisdiction and its U.S. team operates locally, storing all U.S. information in the U.S. and Singapore.
In the meantime, however, TikTok has looked for a way out. Microsoft was floated as an early buyer. Oracle submitted a plan that would move TikTok's U.S. operations onto Oracle's U.S. cloud computing infrastructure.
The deal would represent a large client for Silicon Valley-based Oracle, which has lagged behind the competition in cloud computing. It would also prove that Oracle's infrastructure can handle a massive, primarily video-based social network.
Oracle co-founder Larry Ellison raised $7 million for Trump in February, and Oracle co-CEO Safra Catz joined Trump's 2016 transition team. Trump said in August he thinks Oracle "is a great company and I think its owner is a tremendous guy, a tremendous person. I think that Oracle would be certainly somebody that could handle it."
"A deal where Oracle takes over hosting without source code and significant operational changes would not address any of the legitimate concerns about TikTok," Facebook's former security chief Alex Stamos posted on Twitter, "and the White House accepting such a deal would demonstrate that this exercise was pure grift."
There have been questions as to why Oracle would make a move for TikTok.
"We can't find a sound rationale for Oracle to focus on TikTok," wrote Citi analyst Walter Pritchard on Monday in a note.
© Copyright IBTimes 2023. All rights reserved.
FOLLOW MORE IBT NEWS ON THE BELOW CHANNELS