Election 2020: Trump To 'Negotiate' A Third Term If He Wins In November
KEY POINTS
Trump suggested he would negotiate a third term if he wins in November
The president said he was "entitled" to four more years after he was treated unfairly
Trump's former personal attorney asserts the president believes he should be the ruler of the U.S.
President Donald Trump said that he would 'negotiate' a third term in 2024 if he wins in November during a rally Saturday in Minden, Nev.
Speaking to a crowd of mostly mask-less supporters at the Minden-Tahoe Airport, Trump suggested he would spend 12 years in office, claiming he was "probably entitled" to four additional years. He also predicted he would be reelected and carry Nevada, a state he lost in 2016.
"And 52 days from now we're going to win Nevada, and we're gonna win four more years in the White House," Trump told the non-socially distant crowd, the Business Insider reported. "And then after that, we'll negotiate, right? Because we're probably — based on the way we were treated — we are probably entitled to another four after that."
The president's recent statement echoed the ones he made during a rally in Wisconsin in August, where he claimed he would serve for another term and go on for another four years. The Constitution limits a president to two four-year terms.
Trump has often said he was treated unfairly compared to other presidents, citing the Russian election interference probe and his impeachment trial as examples.
Michael Cohen, the president's former attorney and prolific critic, told CNN's Don Lemon last week that Trump is not joking about attempting to stay beyond two terms. He also asserted that the president believes he should be the dictator of the U.S.
"If he wins, he is going to automatically day number one start thinking how he can change the Constitution for a third term, and then a fourth term," Cohen said. "It's why he admires the Kim Jong-uns of the world."
In November 2018, Trump dismissed claims he would seek a constitutional amendment that would allow him to serve for more than eight years after praising China's President Xi Jinping for successfully abolishing the country's presidential term limits. He has, however, continued to suggest he would seek a third term following the interview.
The 22nd amendment to the Constitution, which was ratified in 1951, prohibits a president from remaining in office for more than two terms. To change it, Trump would need the votes from a two-thirds majority of both the House of Representatives and the Senate. The amendment also can be changed if two-thirds of the states call a constitutional convention and three-fourths ratify it.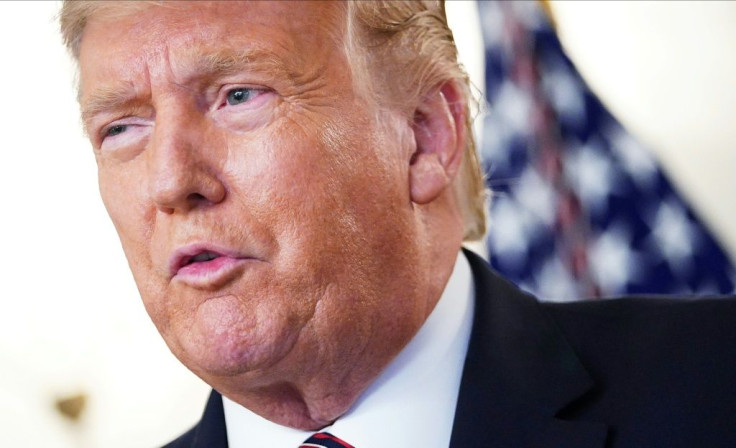 © Copyright IBTimes 2023. All rights reserved.