Oreo Cookie Maker Considers Cannabis-Infused Treats
Cannabis-infused snacks might be more easily available soon after Oreo maker Mondelez announced that it is getting ready for a new product that will contain traces of CBD. Besides Oreo, the company is responsible for some of the most popular treats in the U.S. and worldwide, such as Cadbury chocolates, Nutter Butter cookies, Chips Ahoy cookies and Nilla Wafers.
In an interview with CNBC, Dirk Van de Put, Mondelez CEO, said that the company is exploring legal ways to make this happen and ensure that whatever snacks they are putting out will be within allowable limits. He clarified, however, that it's not likely that Oreo will be getting a weed-infused version, citing that it's a family brand.
Mondelez is not the first company to consider Cannabis snacks and some are already in circulation. The move towards treats that contain marijuana started after President Donald Trump in December 2018 allowed the creation and distribution of such food and household products.
The implementing guidelines on how much cannabis should be used is still blurry, however, and the US FDA has yet to conduct public consultations. Perhaps this is why states are taking a wait-and-see approach when it comes to companies that make infused products. The 2018 Farm Bill does not make CBD legal, but it is a huge step in accepting hemp products for the consumer market.
The main ingredient that Mondelez is eyeing is CBD or cannabidiol — a component of certain marijuana plants that have an anti-inflammatory and calming effect. CBD does not get a person high. Its calming effect will be noticeable but it will produce a psychedelic result that's expected of marijuana products. Cannabidiol is typically used to alleviate stress and anxiety, sleep disorders, nausea, depression and other mental health conditions, and more.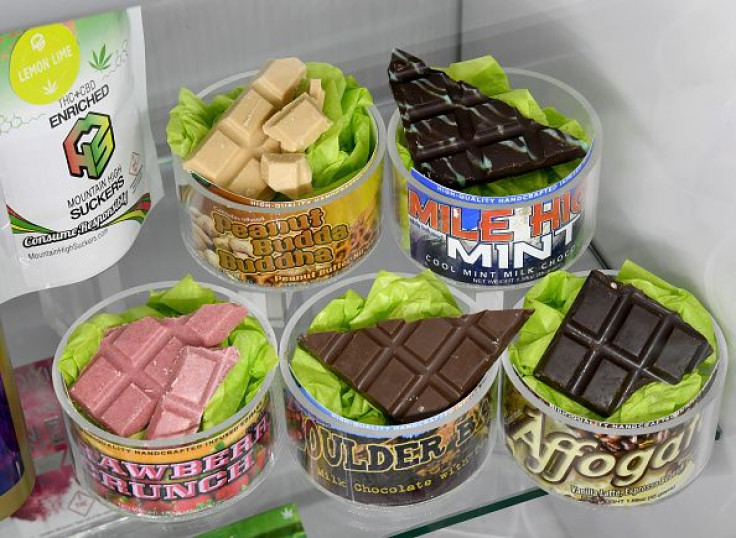 © Copyright IBTimes 2023. All rights reserved.
FOLLOW MORE IBT NEWS ON THE BELOW CHANNELS