Pakistan Names 'Dedicated Democrat' as U.S. Envoy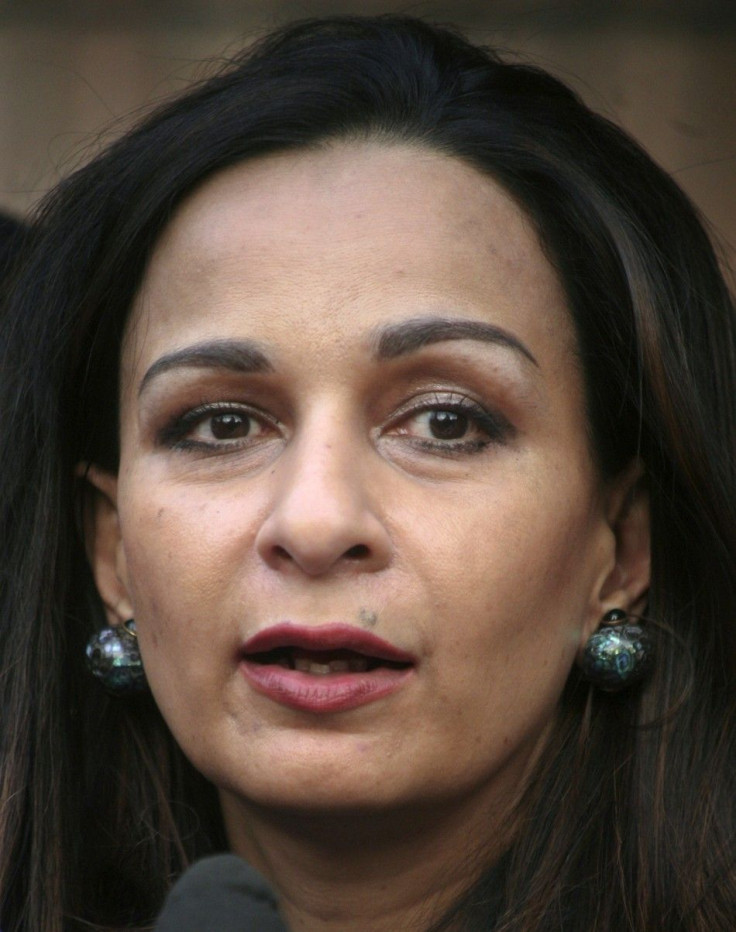 (REUTERS) - Pakistan appointed a former information minister and human rights campaigner as its ambassador to the U.S. Wednesday, moving quickly to fill a post left vacant after tension between the civilian government and military.
Sherry Rehman replaced Husain Haqqani, who resigned on Tuesday, days after a Pakistani-American businessman accused him of being behind a memo that said the military was plotting a coup and appealed to the Pentagon to help ward it off.
Haqqani, who has denied any connection with the memo, wished Rehman well on his Twitter feed and called her a dedicated democrat.
The controversy has thrown a spotlight on the fundamental tension in Pakistani politics since the nation, a U.S. ally in the war on terror, was founded in 1947 -- competition for power between civilian politicians and military commanders.
Rehman's appointment was seen as a compromise but her appointment came as a surprise to many analysts who had expected someone even closer to the military.
We have many challenges (in Pakistan), she said. We have given many sacrifices. These sacrifices should not go waste. This blood should not go to waste and we have a firm resolve. We will plead our case everywhere with one voice.
Pakistan is seen as critical to the U.S. drive to end the conflict in Afghanistan but U.S.-Pakistan relations plummeted after U.S. special forces found and killed al Qaeda chief Osama bin Laden in May in a secret raid on a Pakistani garrison town.
'A NATION THAT LIES'
Pakistan's stock in Washington is especially low among Republicans, who control the U.S. House of Representative, some of whom have called for a cut in aid following the bin Laden raid, the jailing of a CIA contractor and U.S. accusations that Pakistan backed a militant attack on the U.S. Embassy in Kabul.
During a Republican presidential debate Tuesday, candidates questioned whether the United States could trust Pakistan. Texas Governor Rick Perry called Pakistan unworthy of U.S. aid because it had not done enough to help fight al Qaeda.
Representative Michele Bachmann, a member of the House Intelligence Committee, said the United States should demand more from a violent and unstable Pakistan with nuclear weapons.
She called it a nation that lies, that does everything possible that you could imagine wrong. At the same time they do share intelligence data with us regarding al Qaeda.
Former Massachusetts Governor Mitt Romney said U.S. aid to Islamabad could help bring Pakistan into the 21st century, or the 20th century for that matter.
Rehman is a veteran member of President Asif Ali Zardari's Pakistan People's Party (PPP) and staunch proponent of civilian rule.
She has been on the security panel of the parliament, said retired general turned analyst Talat Masood. She understands security issues and at the same time she is on reasonably good terms with the military.
The military has ruled the nuclear-armed South Asian country for more than half its history.
Political analyst Nasim Zehra said the president, the widower of assassinated former prime minister and pro-democracy leader Benazir Bhutto, appeared keen to ease friction with the military.
President Zardari is a man who is extremely smart and in a situation like this he obviously wants to reduce tension and the possibility of tension, said Zehra.
Military affairs analyst Ayesha Siddiqa said Rehman was acceptable to both sides of Pakistan's political divide.
If you send Sherry, you present the establishment's position and yet she has this human rights side and represents the PPP, Siddiqa said.
She said Rehman's appointment would have been negotiated between the government and the military leadership, which would have had to have approved the appointment.
Definitely this name would have come from the Kayani-Pasha team, she said, referring to army chief General Ashfaq Kayani and military intelligence chief Lieutenat-General Ahmad Shuja Pasha.
Rehman, a former journalist, was information minister for Zardari after the restoration of civilian rule following a 2008 election. But she resigned in March 2009 over disagreements with
Zardari on imposing media restrictions.
Rehman has been a strong advocate of women's and minority rights and faced death threats for her calls to reform the country's harsh blasphemy laws.
But she is also the author, through her role as president of the Jinnah Institute, of a report on Pakistan's foreign policy goals in Afghanistan, staking out views widely seen in Pakistan as dovetailing with those of the military establishment.
(Additional reporting by Augustine Anthony and Zeeshan Haider; Editing by Nick Macfie)
© Copyright Thomson Reuters 2023. All rights reserved.