Pakistani Women In Politics: Slow Progress, Mighty Obstacles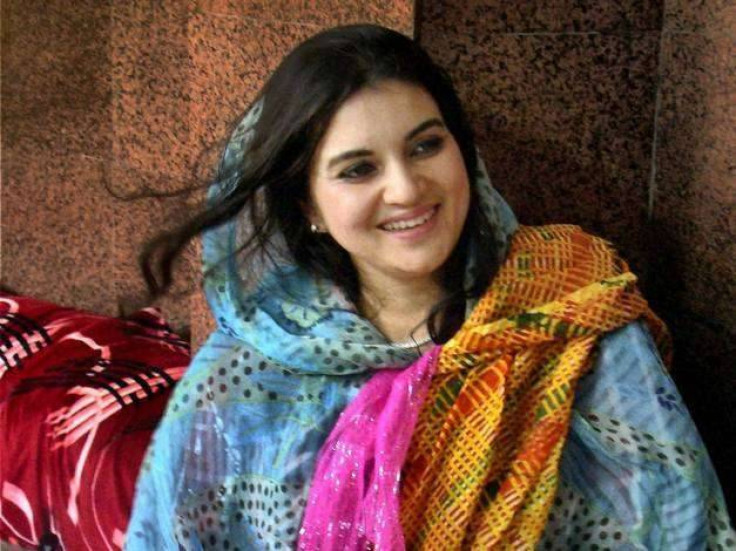 Pakistan makes global headlines for a lot of negative reasons – namely, stories about suicide bombings, honor killings, poverty, disease, drone strikes and other horrors. However, the South Asian nuclear giant is actually witnessing some very gradual progress on some uplifting fronts – for instance, the slow advancement of women into its political spheres.
In the recent general elections, scores of females ran for political office and some even landed seats, in both provincial and national assemblies. According to the state's Election Commission, the number of women contesting for general seats surged by 130 percent since the 2008 election.
The presence of women in Pakistani politics is guaranteed in the constitution by a quota system that "reserves" certain seats for females. Over the years, this system has expanded largely due to the efforts of women activists. At present, 60 out of 342 seats in the National Assembly (lower house of parliament) are reserved for women.
In Pakistan's Senate (the upper house of parliament), where senators are chosen through indirect elections, there are currently 17 women lawmakers, all of whom are occupying reserved seats.
In the four provincial assemblies, 137 seats are reserved for women, including 61 in Punjab alone.
Ishrat Saleem, a Washington-based Pakistani journalist, explained to International Business Times that women on reserved seats are also nominated by political parties and inducted through indirect election.
"Before election, each party submits a list of its women candidates in order of priority," she said.
"After the election, the Election Commission allocates reserved seats to various political parties in proportion to the number of general seats they won in the election."
In the May 2013 elections, 150 women filed nomination papers for National Assembly seats, while 313 women ran for provincial assembly positions (all told, about double the total figure from the 2008 elections).
But very few women won unreserved (general) seats – according to Pakistani media, six women, three each from the now-ruling Pakistan Muslim League-Nawaz party (PML-N) and the now-opposition Pakistan People's Party (PPP) joined the National Assembly, while 10 women won seats in the four provincial assemblies – including eight in Punjab province.
Consider Shazia Marri of the PPP -- she is a member of the National Assembly, while retaining her position as provincial Minister for Information and Electric Power of Sindh.
However, women lawmakers in Pakistan tend to come from wealthy and/or politically influential families. The aforementioned Shazia Marri hails from a dynasty of politicians from Sindh – her grandfather Ali Muhammad was a member of Sindh's legislative assembly, while her father, Atta Muhammad, holds offices in both the National Assembly and Sindh Assembly. Even her mother, Parveen, holds a seat in the Sindh Assembly.
"Most of the women in … parliament and in leading positions of major parties come from families with a long political tradition," Hasan Askari Rizvi, a Pakistani political analyst, told Deutsche Welle.
Saleem explained that under the quota system, the method of proportionate representation to fill women's reserved seats encourages this trend, because there are no selection criteria for nominating women. "More often than not, party heads nominate female relatives of those they want to reward," she said.
The most famous female in Pakistani history, former Prime Minister Benazir Bhutto, came from the nation's prevailing political dynasty – her father, Zulfikar Ali Bhutto, was the founder of PPP and served as the country's Prime Minister. Benazir's widowed husband Asif Ali Zardari, also served as president, and their son, Bilal, already the chairman of PPP despite his youth, is being groomed as a likely future prime minister.
For women without wealth or connections, a political career remains largely out of reach.
Former education minister and PPP member Shahnaz Wazir Ali lamented the barriers posed by social, cultural, and economic restrictions to women seeking higher office.
"A woman is constrained if she does not have her own strong financial base," she told the Guardian newspaper of Britain. "You need a large establishment, funds, and a big family to gather resources and provide manpower."
Wazir Ali, a former MP, also noted that the reserve system in parliament also means that it is nearly impossible for female candidates to challenge men for "unreserved" seats.
"People ask me why I don't go into general elections," she said. "It's just practically not possible for me. I have only one brother, who lives abroad. You've got to have brothers, cousins, uncles -- we're a very male-dominated society."
Even worse, women at the other end of the income spectrum not only have no political representation, but they often cannot even vote for a multitude of reasons. In the last election, the government released data showing that about 48 million men were registered to vote, compared to only 37 million women -- suggesting that some 10 million females were not registered.
Even wealthy powerful Pakistani women cannot escape chauvinistic attitudes and insults. For example, Hina Rabbani Khar, the foreign minister of the former administration of President Zardari, attracted far more media attention for her comely looks and fashionable attire than for her policies or political views. During her first official trip to India in 2011, the then 34-year-old foreign minister (the youngest parliamentarian ever and the youngest person to hold such a prestigious position in Pakistani history), the media glare was unrelenting as it focused on such trivialities as her Birkin bag, pearl necklaces, pricey handbags and Cavalli sunglasses.
"A [man] in my place would never get such attention -- nobody would be talking about his suit," she complained at the time.
Saleem pointed out that such biases also exist in the advanced democracies of the West. Indeed, Hilary Clinton (one of the most powerful women on earth) herself was once asked what designer she wore to which she responded, 'Would you ever ask a man that question?'
"It just reflects sexism in the way we look at and perceive women," Saleem said. "With this mindset prevailing to a much greater degree in South Asia, it is inevitable that women would receive such attention."
Khar was even the subject to unconfirmed tabloid rumors that she was engaged in an adulterous affair with none other than Bilal Bhutto Zardari, the son of former president Zardari and Benazir Bhutto.
"It is difficult for women," Anis Haroon, a former caretaker minister for human rights and women, told The Guardian. "It's non-traditional ground to tread, and women still bear the responsibility of home and children. Character assassination is easy in a patriarchal, conservative society. Women must work twice as hard to prove their worth."
Still, the presence of women in Pakistan's corridors of power (even if most of them gained their power through a quota system) has led to some legislation designed to benefit the fairer sex. Saleem indicated that a large number of private bills moved by women legislators were concerned with women's rights issues, including bills designed to criminalize domestic violence, repeal the repressive Hudood laws from the era of former President Zia al-Haq; allow for women to inherit property; prosecute men accused of sexual harassment, among others.
Saleem added some male legislators also moved bills pertaining to women's issues.
"Many of these bills were voted to become laws," she said. "Other landmark legislation made honor killings a separate category of criminal offence… In provincial assemblies also, women legislators have raised their voice against injustices done to women.
Women even formed the first ever women's caucus in parliament, led by Dr. Fehmida Mirza, the first female speaker of the National Assembly in history.
"A significant proportion of the business of the House, sometimes a majority, has been moved by women," Wazir Ali noted hopefully. "Some men are prejudiced, but Pakistan's political context is changing."
Indeed, even in the extremely conservative Federally Administered Tribal Area (FATA), or Waziristan, of Pakistan's northwest region, where groups like the Taliban proliferate, a woman named Badam Zari, stood in elections for the first time in history last May (after gaining the permission of her husband and male relatives). Zari, who campaigned for the rights of education of local women, lost, but she made history by even contesting for a seat in an area where women are severely restricted.
In another deeply patriarchal region, the tribal Tank area of Khyber-Pakhtunkhwa province, an illiterate elderly woman named Gulana Bibi ran for office – but she withdrew in the wake of threats.
Not everyone is convinced that women are making progress in Pakistan.
Huma Imtiaz, a female Pakistani journalist, took a dim view of women lawmakers in Pakistan, and wrote in Foreign Policy that women who reach high political office in the country are facilitated solely by "political influence, rather than their skills or political knowledge."
She cited, for example, that the ex-foreign minister Khar had little political ability -- but that didn't matter since her father was a prominent politician, and her uncle, a former chief minister of Punjab.
Indeed, there are no women chief ministers nor provincial governors.
Imtiaz also pessimistically noted that women MPs being elevated to positions of power has "rarely translated into real action and change for the women of Pakistan."
In addition, despite the quota system, most mainstream parties do not even bother to sponsor female candidates, meaning they have to run as "independents," thereby forcing them to trudge on without crucial party infrastructure and funds.
"Political parties award general seat tickets to very few women," Saleem said. "Women's groups have been advocating for direct election to fill reserved seats to encourage grooming of new aspirants and entry of ordinary women in the political process."
Saleem also commented that all political parties in Pakistan have, to varying degrees, devoted space to women's rights and development in their manifestoes.
"The track record of [PPP] has been the best in term of women's empowerment," she stated.
"With a left-of-center agenda, PPP has appointed women to important positions and consistently taken measures to address their issues and concerns."
For example, in 1993, Benazir Bhutto launched the Lady Health Workers program which has been hailed around the world as an example of bringing health care to the doorsteps of women. The previous PPP government disbursed billions of rupees directly to women through the Benazir Bhutto Income Support Program.
With respect to the new Prime Minister, Nawaz Sharif, it appears that the tradition of political consolidation within powerful families -- Sharif's ambitious daughter, Maryam, a potential future leader of the country.
"Maryam Nawaz did not contest in the 2013 election, but she ran her father's election campaign from his constituency in Lahore and could be brought in to play a greater role in future," Saleem said.
Pakistan's female MPs and government officials who want to improve the lives and welfare of the nation's women have their work cut out for them. According to a report in the News International, two-thirds of the country's working age women (some 40 million people) are illiterate. The World Economic Forum ranked Pakistan near the very bottom of its 'gender gap" report, beating out only Yemen, citing such crippling realities as a lack of economic opportunities, scant access to health care and education and deep-seated discrimination as factors paralyzing Pakistani women. That doesn't even include cultural and social customs that endanger the life of women, including forced marriage, acid assaults, rape and honor killing. The Thomas Reuters Foundation Perceptions Survey Report branded Pakistan as the third most dangerous country on earth for women in 2011.
© Copyright IBTimes 2023. All rights reserved.
FOLLOW MORE IBT NEWS ON THE BELOW CHANNELS