Palestinian Fatah Leader Killed In Lebanon Refugee Camp Bomb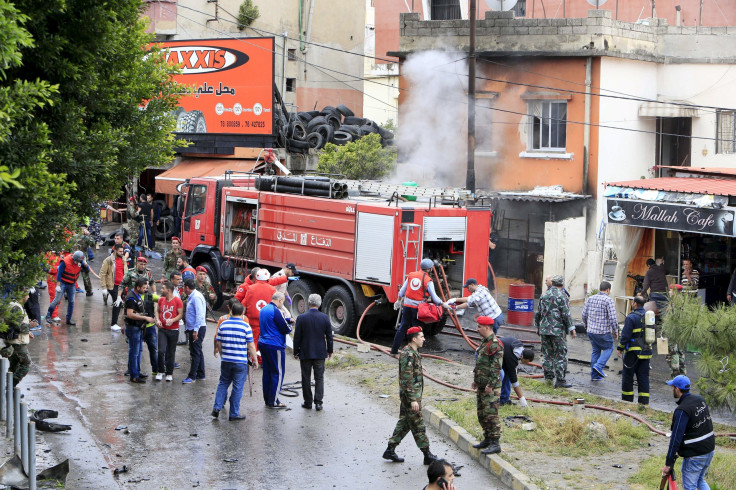 BEIRUT — An already hostile situation in Lebanon's southern Palestinian refugee camps worsened Tuesday when a senior political leader was assassinated. Gen. Fathi Zeidan was killed instantly, along with three other people, when a bomb that had been placed in his car went off in Ain al-Hilweh refugee camp, Lebanese security officials said.
Zeidan was the security chief in the neighboring Mieh Mieh camp for Fatah, a popular Palestinian faction that operates inside many Palestinian refugee camps in Lebanon. The explosive device, which weighed roughly 1 kilo (about 2 pounds), had been placed under the driver's seat and detonated after Zeidan left a security meeting, according to the Daily Star.
There was no immediate claim of responsibility, but Fatah's political members have recently been targeted by some of the camps' dominant militant groups. Tuesday's killing could spark a bigger wave of conflict in Lebanon's refugee camps.
The head of the Palestinian National Security Forces in Lebanon, Gen. Sobhi Abu Arab, described the incident as "a criminal work that is seeking to ignite the situation at Ain al-Hilweh."
Around 450,000 Palestinians live in Lebanon's 12 Palestinian refugee settlements, more than 10 percent of whom fled similar camps in Syria since the start of the conflict in 2011. Lebanese authorities are banned from entering the camps, in accordance with the 1969 Cairo Accord, so most camps are controlled by popular Palestinian factions and other nonstate actors.
Ain el-Hilweh is seen as the most violent of the 12 camps by far. Fatah is the dominant ruling party in the settlement, but it is also home to some 16 other factions, including the al Qaeda-linked militant group Jund al-Sham.
In January, Fatah announced a campaign to expunge all militant groups, including Jund al-Sham, from Ain el-Hilweh to secure and assert greater control over the settlement. The crackdown came after the group's leader, Col. Talal a-Ourdouni, was fatally shot in the camp last July.
© Copyright IBTimes 2023. All rights reserved.