Paris Fire Update: Death Toll Continues To Rise In Deadly Apartment Blaze
The death toll has reached 10 in Paris' deadliest fire in over a decade, after flames engulfed an eight-story apartment building Tuesday in the affluent neighborhood of the 16th arrondissement. One of the confirmed dead was a baby and at least 31 people, including six firefighters, have been injured.
President Emmanuel Macron said France "had woken up to tragedy."
An unidentified woman, with a purported history of mental illness, has been arrested for setting the fire to the building.
Before the fire erupted, occupants of the building heard the woman arguing with another tenant, reportedly an off-duty firefighter.
"So you're a firefighter? Here's a fire," she allegedly exclaimed.
After midnight, the building was set ablaze.
The woman, who authorities confirmed is 40 years old, was later found inebriated on a Paris street, attempting to set fire to a car. The Interior Minister Christophe Castaner said she has a "history of psychiatric problems," and the fire is being treated as a criminal act in the ongoing investigation. The woman has since been transferred to a facility for medical examination.
Over 200 firefighters responded to a call made around 1 a.m. local time reporting the incident.
Firefighter Clement Cognon told members of the press that rescue efforts included multiple trips in and out of the building, including from some tenants who had taken refuge on roofs.
Tenants of the higher floors of the apartment complex were forced upwards as the blaze began to engulf the building.
"I climbed across several balconies, with nothing beneath, and then was backed into a corner. There were people climbing hand-over-hand to get to where I was and escape the flames," one survivor told the Associated Press.
The fire was contained and put under control around five hours after the initial report.
Another occupant who identified himself as an off-duty police officer attempted to wake up his neighbors by going door-to-door and ringing their doorbells but was unable to go higher than the fourth floor due to the flames and ensuing smoke.
"I couldn't save everyone. I can't forgive myself," he said in an interview with French radio station France Info.
The last fire of this magnitude took place in 2005 at a hotel near the Paris Opera, which killed 24 people including 11 children. The hotel was "part of a circuit of low-end city lodgings contracted by government-funded agencies to house asylum seekers," the New York Times reported at the time.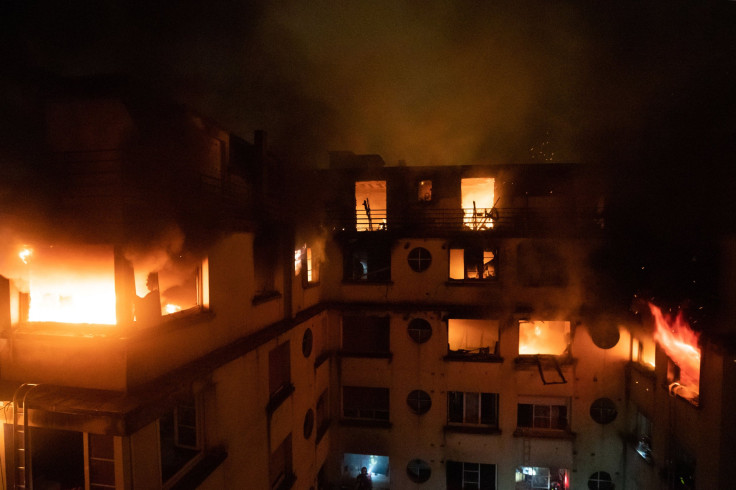 © Copyright IBTimes 2023. All rights reserved.