Pennsylvania Sexual Abuse Victim Faces October Execution For Murdering Abuser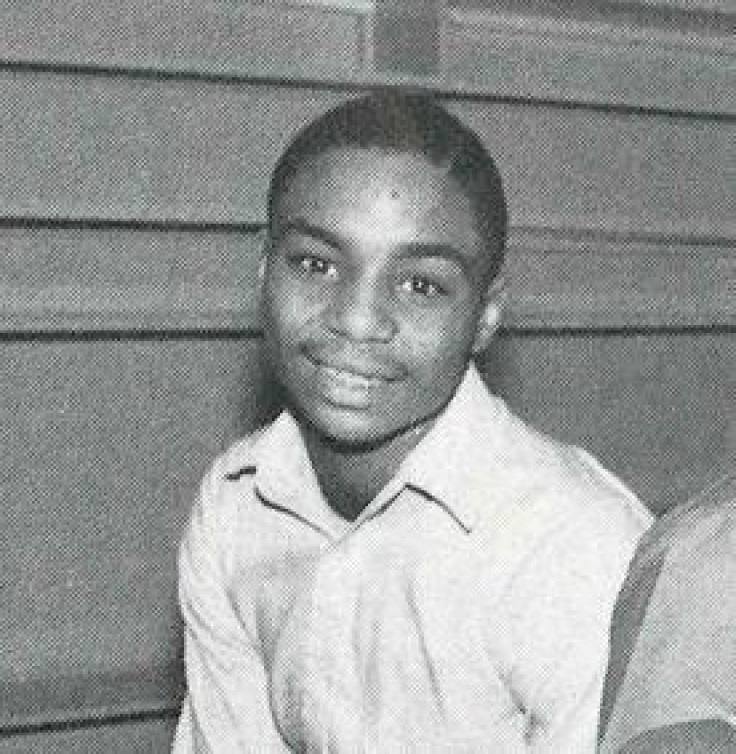 Lawyers for a Pennsylvania death row inmate scheduled to die by lethal injection in October filed a petition for clemency on Thursday, imploring Gov. Tom Corbett and the state Board of Pardons to commute the sentence to life in prison in light of evidence that was never revealed to the jury: the defendant had been sexually assaulted by the man he killed.
Terrance "Terry" Williams, 46, was sentenced to death in 1986 for the murder of Amos Norwood. At the time of the killing Williams -- who the defense claims had been sexually abused by Norwood since the age of 13 -- was only three months past his 18th birthday, the minimum age for someone to be sentenced to death in the U.S. But with less than a month left until William's Oct. 3 execution, a broad coalition of supporters, including Norwood's widow, are urging Corbett to commute Williams' sentence, arguing that his extensive history of childhood sexual abuse by older men ultimately made him snap.
"It was not until decades after the abuse when Terry met at length with Dr. David Lisak, an expert in male sex abuse ... that Terry was able to disclose many compelling and critical details of his abuse," the petition states.
At trial, the jury was informed of Williams' prior convictions -- for a 1982 armed robbery and the 1984 killing of Herbert Hamilton at ages 16 and 17, respectively -- but never learned that Hamilton and Norwood had allegedly sexually assaulted him, or that both murders were related to a history of constant childhood sexual abuse that reportedly began when Williams was only 6 years old.
"Day after day, while living in constant terror, Terry showed up at school, went to class, went to football practice and socialized with other children while trying to hide the sexual abuse that he suffered and the constant beatings at the hands of his mother and step-father," the petition reads. "The unrelenting abuse and neglect made Terry an easy target for sexual predators."
Five of the jurors from Williams' capital trial have recently said, in sworn statements, that if they had known about his childhood abuse -- particularly that he was exploited by the man he killed -- they never would have sentenced him to death.
The document also notes that, in the past three years, five inmates facing imminent death in Delaware, Ohio, Oklahoma and Tennessee had their sentences commuted under similar conditions.
"The evidence of abuse in this case is clear," reads a letter of support signed by 26 child advocates and experts in sexual abuse. "Terry's acts of violence have, alas, an explanation of the worst sort: enveloped by anger and self-hatred, Terry lashed out and killed two of the men who sexually abused him and caused him so much pain."
In separate letters, 22 former prosecutors and judges, 34 law professors, 40 mental health professionals and more than 36 religious leaders make an impassioned case for Williams' clemency, arguing that his execution would immoral and unjust.
The victim's widow, Mamie Norwood, has also spoken out against Williams' sentence. Although she made no mention of the allegations against her deceased husband, Norwood wrote that Williams' execution would go against her Christian faith and belief system.
"I do not wish to see Terry Williams executed," she said. "He is worthy of forgiveness and I am at peace with my decision to forgive him and have been for many years. I wish to see his life spared."
The Board of Pardons, which is chaired by Lt. Gov. Jim Crawley, set a public hearing for the petition for Sept. 17. Under state law, the board must unanimously decide to commute Williams' sentence in order to pass that recommendation to Corbett. However, that recommendation is not binding on the governor,
If Williams' execution takes place, it will be the first one in the state in 13 years. Only three people have been put to death in Pennsylvania since the state reintrocuced the death penalty in 1978 -- two in 1995 and one in 1999.
Williams' lawyer, Shawn Nolan, told The Philadelphia Inquirer said he has sought an emergency stay of execution in the Philadelphia Common Pleas Court that will be heard on Monday.
© Copyright IBTimes 2023. All rights reserved.