Pentagon Says Blasts In Sinai Peninsula Injure 6 Peacekeepers, Including 4 US Soldiers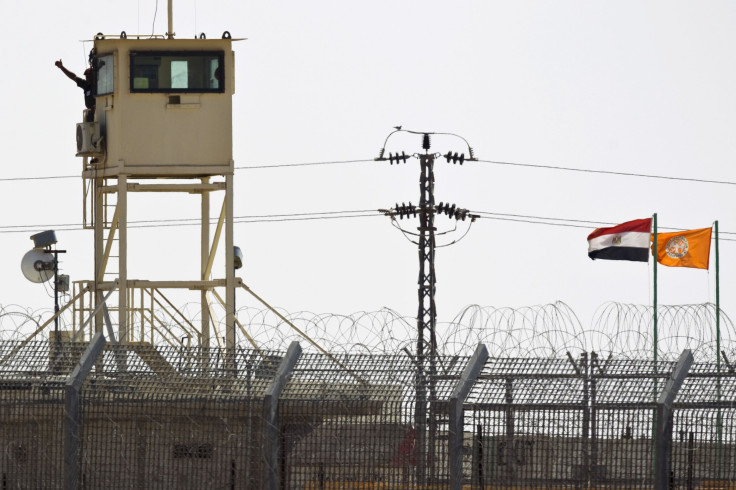 Two bomb blasts in Egypt's Sinai Peninsula injured four American soldiers and two international peacekeepers Thursday, the U.S. Defense Department said, according to reports.
The troops, all from the Multinational Force and Observers (MFO), an international coalition working to maintain peace between Egypt and Israel after a 1978 treaty, were airlifted to a medical facility to be treated for non-life-threatening injuries.
The two international peacekeepers were hurt after their vehicle hit an improvised explosive device in northeastern Sinai, a region where local militants have conducted several attacks after being inspired by the Islamic State Group. The American soldiers were hit by a second explosion on another vehicle while trying to provide help, a military spokesman at the Pentagon said, according to the Washington Post.
"We are considering what, if any, additional measures might be needed to ensure force protection," said Maj. Roger M. Cabiness II, a military spokesman at the Pentagon, according to the Post. "This includes bringing in additional equipment if necessary."
While U.S. officials did not confirm which service the injured men were from, the Post added that the MFO usually has U.S. soldiers and National Guardsmen from a unit called Task Force Sinai. The unit is under the command of the U.S. Army Central that looks into army operations in the Middle East and has at least 600 American troops.
The department also did not reveal the identity of the wounded and did not give any further details of the soldiers' injuries.
"The safety and security of U.S. forces remains our top priority, and we are committed to taking necessary steps for their protection," said Jeff Davis, a Navy captain and director of press operations for the Defense Department, said, according to the New York Times.
Last month, Islamic militants reportedly killed 16 border guards in north Sinai, triggering Egypt to send armored vehicles and hundreds of troops to the demilitarized zone, in the biggest build-up since the Egypt-Israel war in 1973, Reuters reported.
© Copyright IBTimes 2023. All rights reserved.
FOLLOW MORE IBT NEWS ON THE BELOW CHANNELS