PepsiCo To Cut Down On Sugar Content In Most Drinks By 2025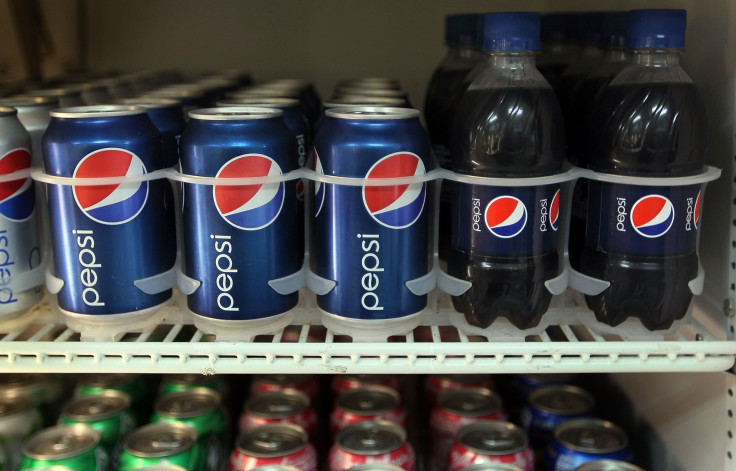 PepsiCo CEO Indra Nooyi said Monday that at least two-thirds of the New York-based company's drinks will have 100 calories or less from added sugar per 12 oz serving by 2025. The company will focus on products with zero or less calories.
Speaking to CNBC, Nooyi said, " Technology breakthroughs right now are resulting in better-tasting colas, almost as good as the full-sugar colas, but with lower calories. So we're now faced with [an] interesting opportunity to step the consumer down to lower sweetness levels. "
"Over the last decade, we have made progress in reducing sugar," she added. "But there's a lot more we needed to do because countries which loved sugar were growing faster than countries which were consuming lower-sugar products."
This new global target is more ambitious than its previous one, which said the company will cut down on sugar content by about 25 percent in most markets by 2020. PepsiCo sells its drinks in 180 countries all over the world and draws over $1 billion every year from its flagship Pepsi cola. However, only 12 percent of its total $63 billion in annual revenue comes from its flagship cola.
Pepsi's lower-calorie initiatives aren't limited to just North America. Low-calorie sodas will be launched in the U.K. and Mexico, Nooyi said. The company also sells 7-Up products with 30 percent less sugar content in China and India.
The new global target comes less than a week after the World Health Organization suggested that countries follow in the footsteps of France and Mexico and tax sugary drinks to curb obesity and other health problems. Most soft-drink companies have opposed this move.
"The science has evolved," Mehmood Khan, PepsiCo's chief scientific officer of research and development, told Reuters of the new target. "It's not just about sweeteners, it's about understanding the flavor ingredients and having proprietary knowledge and access to them."
PepsiCo's 2025 goals also include cutting down the sodium and saturated fat levels in its products.
© Copyright IBTimes 2023. All rights reserved.