Peyton Manning Wife: Ashley Manning Will Cheer On Denver Broncos QB At Super Bowl XLVIII [PHOTOS]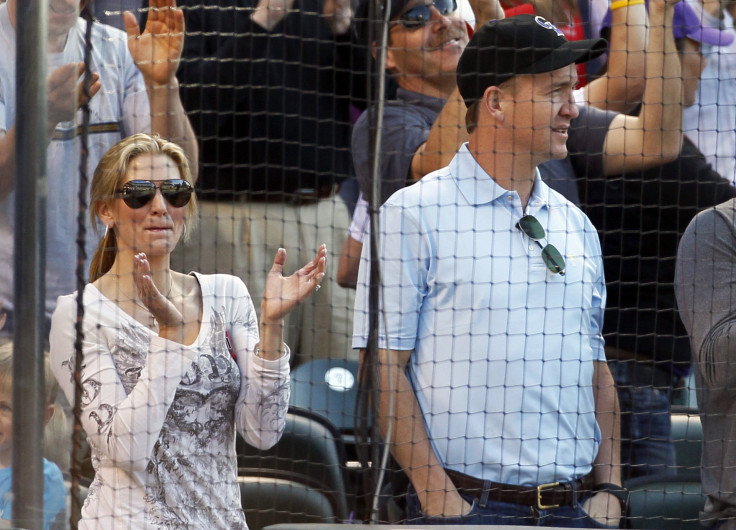 When Denver Broncos fans sit down on Sunday to watch Peyton Manning lead his team into a Super Bowl XLVIII matchup with the Seattle Seahawks, they might want to remember that his wife was a driving force behind his decision to stay in the NFL.
Two years ago, Peyton Manning was dealing with the neck injury that caused him to part ways with the Indianapolis Colts and nearly drove him out of the league. But thanks to Ashley Manning, Peyton's wife of 13 years, the 37-year-old decided to give football one more shot.
"Ashley was the one that was saying, 'Peyton, you've got to try. You've got to try,'" the Broncos quarterback told Sports Illustrated journalist Peter King in December. "I've got kids now. I had a peace about it. So I didn't feel like I had to play to get another win or a touchdown. But she's like, 'You've got to try.' So I was glad that she pushed me to do it. Once I did it, I was going at it, and then I started seeing a little bit of light there. So, yeah, she was the one who kind of pushed me through it."
With Ashley in his corner, Manning signed a contract with the Broncos, and, in his second year with the franchise, led them to a Super Bowl XLVIII berth. But Ashley Manning has been a major part of her husband's decisions for years—they've been together since before Peyton's freshman year at the University of Tennessee.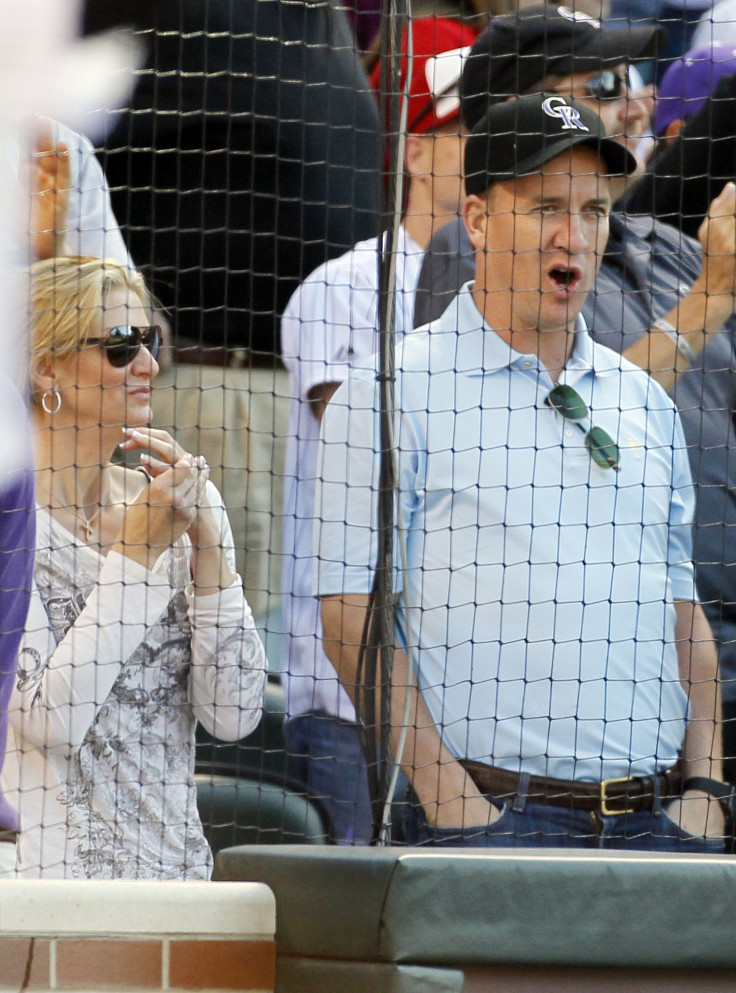 In an interview with Indianapolis Woman magazine, Ashley revealed that her parents' next-door neighbor introduced her to Peyton, back when she was still known as Ashley Thompson. The pair hit it off and were married on St. Patrick's Day in 2001.
In 2011, Ashley gave birth to twins, a boy and a girl. The entire Manning family will be in attendance on Sunday to watch Peyton go for his second Super Bowl ring.
In an interview with People magazine, Peyton revealed that his wife and kids are his good-luck charms. "My entire family keeps me positive and they always support me," he told People. "They will be coming to town to be with me. Without them, I would not be where I am today. I am very grateful."
Want to find out more about Peyton Manning's wife, Ashley? Check out her interview with Indianapolis Woman magazine here. In addition, several rare photos of the Mannings can be found here, courtesy of USA Today.
© Copyright IBTimes 2023. All rights reserved.