#PictureEarth: NASA Shares Amazing Earth Day Photos
NASA recently commemorated Earth Day 2019 by sharing incredible and amazing photos of the Earth from satellites, aircraft and deep-space missions.
"Everyday, we have a fleet of @NASAEarth spacecraft orbiting our home planet that is always collecting data to help us better understand our dynamic world." a Twitter post from NASA read.
NASA space probes are orbiting the planet and gathering satellite imagery data to help us better understand our ever-changing planet. This Earth Day 2019, NASA invited us to celebrate the planet we call home through a social media event called #PictureEarth.
NASA called everyone to post a close-up photo on social media of their favorite natural features of the Earth, such as crashing waves, ancient trees, blooming flowers, or stunning sunsets.
Netizens have responded to NASA's invitation and posted some of their favorite photos in the hashtag #PictureEarth.
"Barrancas del Cobre, Chihuahua, México. #PictureEarth #EarthDay," Gaby Parra wrote on a Twitter post.
"#pictureearth Valley of Fire state park," another Twitter user shared.
"Picture taken in south tyrol italy #PictureEarth #EarthDay," @Horizonlss wrote in a Twitter post.
NASA also joined #PictureEarth by sharing some of its most stunning images of Earth captured from satellite, airborne instruments that broaden our knowledge about our home planet and improve lives.
"The outlet glacier of Vavilov Ice Cap has gone from sliding 20 meters per year to 20 meters per day. What triggered this dramatic surge is still unknown, but w/ our @NASAEarth satellites data we now have a time-lapse of the damage," a Twitter post from NASA said.
Satellite imagery of NASA enables us to have a clear view of what is happening on our planet and provide bases for our future actions.
These images, shared by scientists and the public worldwide, may use visible light, like a photographer's camera, or peer into infrared, microwave and radio wavelengths that are invisible to human eyes.
Scientists use data from all of NASA's instruments and Earth-observing spacecraft from other nations to build a picture of the planet that grows more and more complete over time.
To check out more of the stunning images posted by NASA this Earth Day 2019, visit Earth Day Image Gallery: Celebrating Earth's Beauty.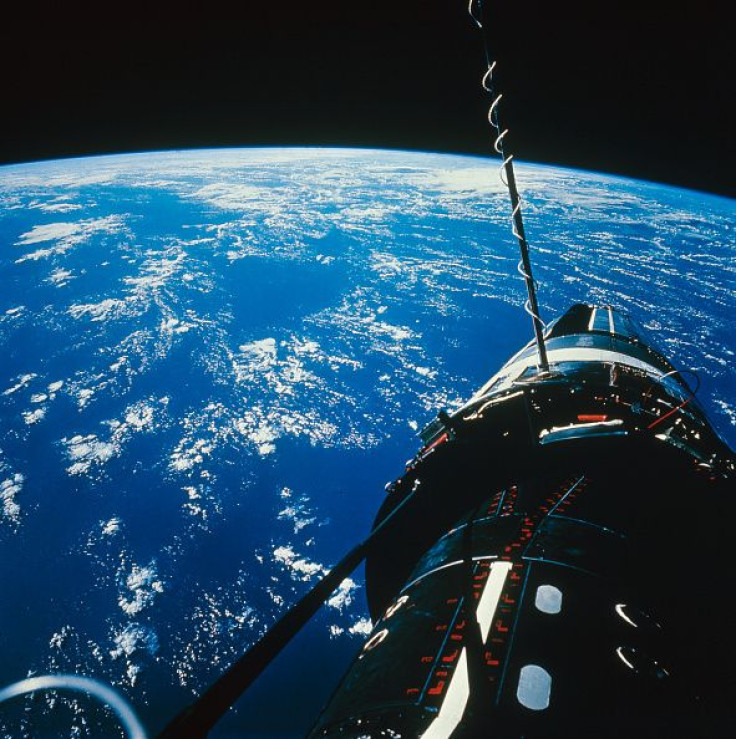 © Copyright IBTimes 2023. All rights reserved.