Pittsburgh Steelers News: How Much Money Has RB Le'Veon Bell Lost By Sitting Out?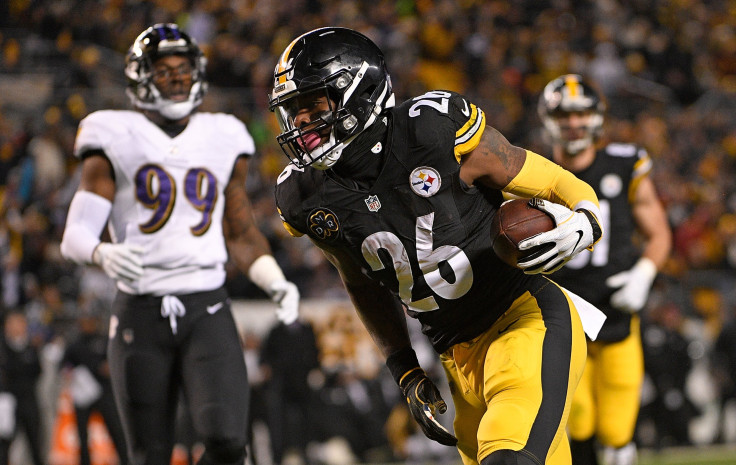 The winless Pittsburgh Steelers, considered the favorite to win the AFC North, visit the Miami Dolphins on Sunday in Week 3. Mike Tomlin's squad, however, will continue to compete without perhaps it's most valuable offensive weapon.
Pro Bowl running back Le'Veon Bell continues to hold out for a long-term deal in an extended absence that has left the team without an elite dual-threat.
For Bell, it is all about reaching an agreement on a deal that puts him among the highest paid running backs in the league. The negotiations began in July and there have been no reports that the two sides are close to a deal.
The 26-year-old has not played on the $14.5-million one-year franchise tag and can become a free agent in 2019 should he sign it by mid-November. Bell's window for playing this season closes on the Tuesday after Week 10 at 4:00 p.m. ET. The Steelers play a Thursday night game in Week 10.
The waiting game, meanwhile, has left Bell a bit lighter in the pocketbook.
Based on the value of the franchise tender, Bell earns $855,529 per game. After three games, Bell has missed out on $2.57 million. Should Bell wait until after Week 10, he would miss out on $8.55 million.
Bell, whose holdout is likely based on weighing his future salary against injury risk, is seeking a deal that could be worth up to $38 million in guarantees.
According to ESPN's Adam Schefter, the Steelers don't intend to trade Bell or rescind his franchise tag. Schefter also reported that sources believe Bell will report to the Steelers before the end of September.
James Conner, meanwhile, has filled in admirably in Bell's place, with 152 total yards rushing and 105 total receiving yards in two games.
The current market has been kind to some of the league's best players. Aaron Rodgers, Khalil Mack, Odell Beckham Jr. and Aaron Donald have all received big contracts in recent months.
In July, Los Angeles Rams running back Todd Gurley signed a four-year, $60 million extension, which contains $45 million in guaranteed money and a $20 million signing bonus, according to the Associated Press.
© Copyright IBTimes 2023. All rights reserved.