Pixel 4 XL, Asus ROG Phone 2, Vivo NEX 3: Top 3 Best Smartphones Of 2019
Christmas season is fast approaching and you're thinking about buying someone a phone for this year. However, you don't know what smartphone to buy for your holiday gift.
Luckily, there are plenty of top-notch and more advanced Android smartphones on the mobile market this year. This means that you have a ton of viable choices in different categories -- from gaming, entertainment to productivity. You name it, the mobile world got it for you.
No matter your budget this Yuletide season, your single biggest challenge will always be selecting the best smartphone for your loved one. And that's where this latest post comes in.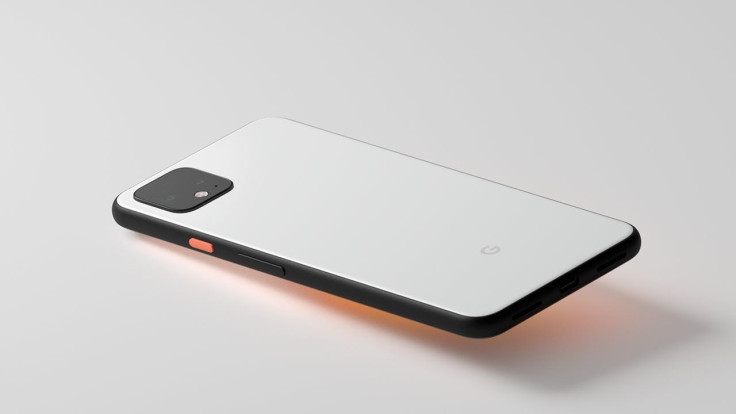 However, we have a long list of smartphones for this year, that's why we decided to shorten the list and head for the very best only. The devices were selected based on their market strength, new features, and game-changing technology. Here are the top three best smartphones for this year:
Pixel 4 XL
It was in 2016 that Google has decided to start working on its drawing table and craft a device that will be later called as one of the best-known smartphones on the planet, the Google Pixel smartphone series. That trend continues with the launch of the Pixel 4 XL, which said to be the best Pixel handset to date.
The Mountain View-based company has improved the smartphone in almost all regards, from the camera system to the mobile user experience. Just like other and previous Pixel devices, the new Pixel 4 XL run stock Android mobile platform and they will be among the first Android phone to take advanced of all the AI-related Android features.
The Pixel 4 XL boasts Quad HD + resolution, a 90Hz display refresh rate, a new radar technology for touch-free gesture control. It's powered by the Qualcomm Snapdragon 855 mobile chipset, which offers a sizeable bump to the previous Snapdragon 845 mobile chipset, VentureBeat reported.
But, the phone's biggest new introduction is probably the new Soli radar chip technology, which has the potential to change the way devices are used. This purpose-built chip uses a combination of high-speed sensors, miniature radar for real-time motion tracking of the human hand, and data analysis technique, to detect the size and locations of an object with terrible accuracy.
Along with the Pixel 4's new Motion Sense Gesture Control System, which was designed by Google to get things done on Pixel 4, the Soli promises a range of interactions with mobile devices as well as new ways of performing tasks.
Asus ROG Phone 2
The Asus ROG Phone 2 is probably one of the best gaming-focused smartphones on the planet. The sheer power of the Qualcomm Snapdragon 855+ mobile chipset coupled with the 12GB of RAM and 1TB of internal storage has made this phone is truly a gaming monster.
Android Police shared the phone offers a huge screen, a 6.59-inch AMOLED display with 120Hz high refresh rate for supporting intense animations and graphics-intensive gaming. The display screen provides an awesome gaming experience even for the most demanding mobile gamers. That is because the Asus ROG brings a very gaming-centric design along with RGB lights, and 240Hz touch sensing.
Additionally, the device also supports external gaming accessories and advanced cooling systems. Finally, the Asus ROG boasts a monstrous 6000mAh battery for playing long gaming sessions and it supports reverse charging.
Vivo NEX 3 5G
The Chinese-based smartphone manufacturer Vivo is known for their innovations on smartphones. The company has built a solid reputation for releasing new devices packed with innovative features that offers the best value for consumer's money, especially for people on a tight budget. One of Vivo's flagship devices is the Vivo NEX 3 5G, which brings a headline-grabbing feature.
Among the device's headline-grabbing features and the one that stands out the most is the amazingly-looking Waterfall Display, which claimed to be more daring than the already-established Samsung Infinity screen. This game-changing feature boasts of an OLED display that stretches over its sides curved edges.
The Vivo NEX 3 5G brings a massive 6.89-inch display that equipped with the Touch Sense virtual buttons that work alongside a haptic feedback system. Another highlight is the triple-camera setup at the back of the phone and the new Samsung ISOCELL Bright GW1 sensor. This Chinese-built smartphone is powered by Qualcomm Snapdragon 855+ mobile chipset along with the Adreno 640 GPU, 12GB of RAM and a 256GB of internal storage (non-expandable).
© Copyright IBTimes 2023. All rights reserved.
FOLLOW MORE IBT NEWS ON THE BELOW CHANNELS