Pokémon GO Plus Launch Date Revealed: How Does The $35 Wearable Bluetooth Device Work?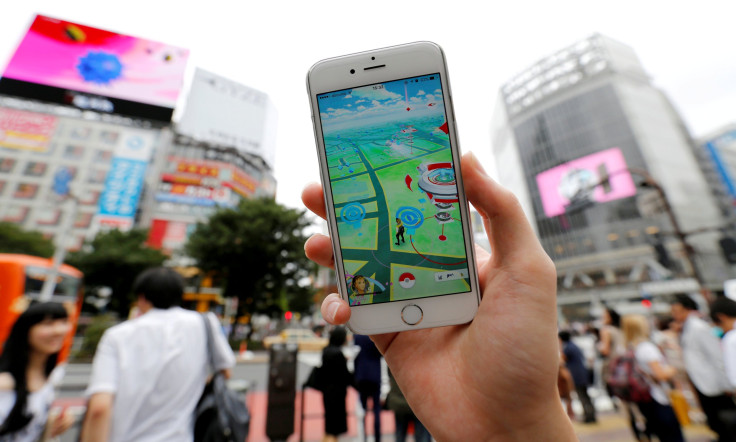 "Pokémon GO" players are all set to have a better experience of the popular location-based augmented reality game as the makers have finally announced the launch date of its accessory Pokémon GO Plus. In a statement late Wednesday, Niantic revealed that the much-awaited wearable Bluetooth device for the game will hit the market Sept. 16.
The $35 accessory will allow users to keep their phones in their pockets while they go ahead with their daily activities and still be able to collect items from nearby Pokéstops or catch Pokémon with the press of a button. While Pokémon GO Plus will launch in most countries next week, it will be available in a few South American territories later this year.
"We've been testing it here at Niantic and we love the way it allows you to blend Pokémon GO even more seamlessly into family and fitness activities. Now you'll be able to play and enjoy your walk, run, hike, park trips or visits to the library without having to look at your screen all the time," the statement read.
While explaining how the wearable device works, the Niantic team said that Pokémon GO Plus will vibrate and light up as players pass by a PokéStop. It will also alert players about the location of the PokéStops.
"You'll even be able to collect new items just by clicking the Pokémon GO Plus. If there's nearby Pokémon hiding in your area you'll be alerted with lights and vibrations; catch the Pokémon with a button on Pokémon GO Plus and then continue on your way (later, you can check your Journal to see which Pokémon you've just caught)," the Niantic team said in the statement.
The device, which will make it easier for "Pokémon GO" players to play the game, was initially scheduled to launch in July, just days after the game's release.
On Wednesday, Niantic also announced at the launch event of iPhone 7 and iPhone 7 Plus at the Bill Graham Civic Auditorium in San Francisco, that "Pokémon GO" can now be played using the Apple Watch. The Apple Watch will help trainers track their steps, allow egg-hatching progress and collect items from Pokéstops directly from their wrist. However, players will still need to take their iPhones out of their pockets to actually catch the Pokémons.
The Niantic-developed AR-game soared to popularity just after its release, and during the launch event the makers reported over 500 million downloads around the world and players have collectively walked 2.8 billion miles, which is the distance from Earth to Pluto at their closest.
© Copyright IBTimes 2023. All rights reserved.