'Pokémon Go' Update Adds Limited Edition Pikachu Wearing A Santa Hat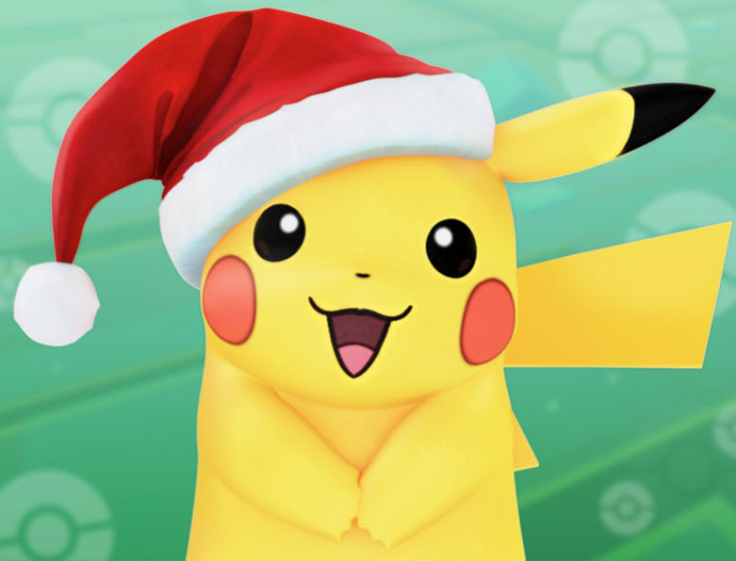 Niantic , the creator of the popular smartphone game, Pokémon GO, confirmed earlier this month that new Pokémon characters will be unveiled Monday.
"Keep an eye out on our social media channels on Dec. 12 for details about the first addition of more Pokémon into Pokémon GO," said the company in a statement.
The special edition brings Togepi, Pichu and select Pokémon from Pokémon Gold/Silver, according to TechCrunch. There's also going to be a special edition Pikachu - "wearing a festive hat," said a rep for Niantic. The special edition Pikachu will appear from now until Dec. 29 until 11 a.m. PST.
Pokémon from the series' "Johto" are coming to the game - but not at the same time. You won't be able to catch them in the wild, but you'll have to hatch them from an egg that you've picked up at a Pokestop.
Why eggs? Egg hatching is the most frustrating part of the game and it's the purpose of catching these guys. While the game is fun because it encourages people to go outside and play a scavenger hunt together - which this eggs-only won't play well. Sure, it gets people to go outside in the winter months but it's not too exciting.
Since going to Pokestops takes time, players can help each other and tell where to find them since they are placed randomly. Players can also hatch one egg at a time, unless you're willing to spend some money in the game, which costs about a $1 each.
The company just released this video on YouTube:
The game, which allows people to catch Pokémon in the "real" world, was a hit when it first launched on the App Store in July. Since its release, the game has declined in popularity, as users are tired of catching Rattatas.
Pokémon GO players have been expecting details about the new Pokémon characters… and we have them for you, thanks to TechCrunch.
These are some of Niantic's latest efforts to keep people playing Pokémon GO . The app also had Halloween and Thanksgiving-themes and they unveiled a new character, Ditto.
© Copyright IBTimes 2022. All rights reserved.
FOLLOW MORE IBT NEWS ON THE BELOW CHANNELS