Poland And Lithuania Wary Of Kaliningrad Being Base Of Next Move From Russia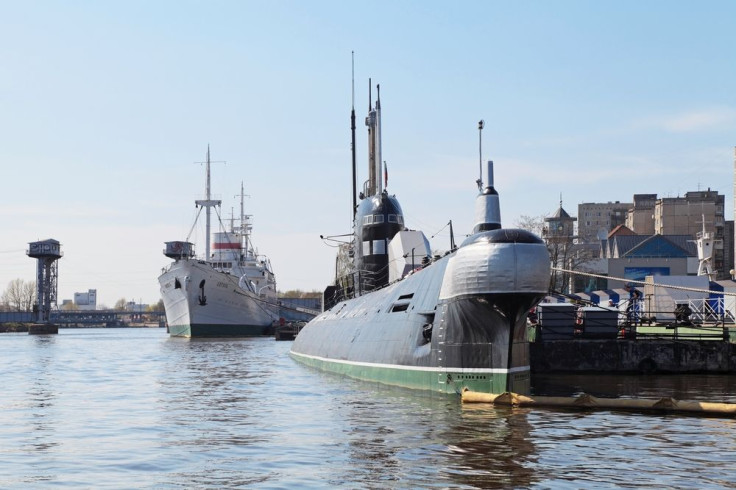 The passage of Crimea's secession referendum and the peninsula's likely annexation to Russia brought jubilant crowds into the streets there, but cast a chill over most of Ukraine and its neighbors.
With Vladimir Putin's Russia seeming intent on redrawing international boundaries, other nations formerly under Soviet power may be wondering if their frontiers are secure.
Wedged between Lithuania and Poland is the small Russian enclave of Kaliningrad, a snippet of the Soviet past that was left behind in part so Russia could have access to the Baltic Sea, and where it currently keeps its Baltic Fleet. The Russian Navy's Black Sea Fleet is based at Sevastopol, Crimea, center of the present conflict.
While the Kaliningrad region doesn't share the unrest that has troubled Ukraine and the Crimea, which Russia says obliged it to intervene there, it is still a cause for concern to its neighbors. Of particular note to Lithuania are the 170,000 ethnic Russians living within its borders, primarily in the port city of Klaipeda, which is close to Kaliningrad, and Visaginas, which is on the eastern border with Belarus.
While a scenario of intervention similar to Crimea seems unlikely, Lithuanians are concerned, along with Poland, which borders the south of Kaliningrad, and has began military maneuvers with the United States.
Nadia Diuk, vice president of the National Endowment for Democracy, said on a recent PBS show that Kaliningrad could act a base of operations for all kinds of incursions into non-Russian territory. Both Poland, a former Soviet satellite, and Lithuania, a former Soviet republic, are now NATO members, largely because of their fear of Russia.
The Poles have been looking over their shoulders since the Ukraine conflict began, and since Russia accused them of setting up military training camps for the Euromaidan protesters in Kiev. The former head of the Ukrainian security service, Aleksandr Yakimenko, claimed that snipers in the Ukrainian unrest were acting under Polish and American orders.
Just last week, Poland appeared to be fearing the worst, as it invoked a NATO rule allowing a member state to call for military consultations with allies if it feels threatened. Since then Poland and the United States have stepped up military exercises. In additon, the United States supplied additional military aircraft to assist the NATO air defense mission for the Baltic states.
A fragment of the former German East Prussia, Kaliningrad, formerly known as Königsberg under German rule and famous as the birthplace of philosopher Immanuel Kant, was annexed by the Soviets in 1945 and during the Cold War was one of the most secretive and militarized regions of the USSR.
The Russians still consider the Baltiysk naval base, their only ice-free port on the Baltic, a vital asset. Kaliningrad is also home to two Russian air bases. It's unclear how many soldiers Russia has in the region, but it is known that short-range ballistic missiles have been deployed there since 2012.
--
(Note: Port of Kaliningrad photo by Shutterstock.com.)
© Copyright IBTimes 2023. All rights reserved.
FOLLOW MORE IBT NEWS ON THE BELOW CHANNELS