Political Ad Spending for Presidential Election To Reach $2.9B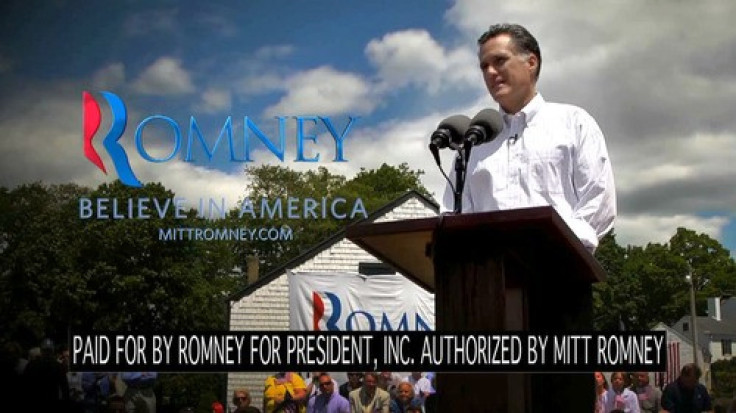 Local television ad spending skyrocketed in the second quarter of 2012, largely due to astronomical spending by Republican and Democratic political campaigns and Super PACs, and is expected to reach $2.9 billion by the end of the year, according to a note by Pivotal Research Group analyst Brian Wieser published Wednesday.
While overall national advertising spending growth slowed precipitously during the second quarter of 2012 and is expected to continue to shrink during the remainder of the year. National advertising spending grew only 1.3 percent in the second quarter, despite a slight uptick in the first quarter that left media outlets hopeful. Overall ad spending has been constrained by market anxiety over the looming "fiscal cliff," involuntary federal spending cuts and tax increases set to come into effect in January 2013 unless the U.S. Congress passes a budget resolution.
Ad spending is now expected to only grow 1.4 percent in 2012 as opposed to previous estimates of 2.3 percent, according to Wieser. National TV advertising, digital display advertising, direct online advertising and outdoor advertising spending are all now projected to experience slowing growth for the remainder of 2012. Local TV ad spending is the one bright spot in an otherwise bleak industry landscape. Local TV ad spending climbed 9.8 percent in the second quarter of 2012, beating expectations of 7.8 percent growth, according to Wieser.
Local TV ad spending is now expected to grow a whopping 15 percent for the year compared to 2011, according to Wieser, and a primary driver of that growth has been staggering spending levels by political campaigns and Super PACs. "Total political revenues are now forecast for $2.9 billion this year," Wieser wrote.
The campaigns and associated Super PACs have already spent $343 million on TV ads since April, according to the National Journal in late July, most of it from the Romney campaign and Republican political action groups. The rate of TV ad spending alone puts the two campaigns on track to blow the lid off of the 2008 election spending record of $515 million in the 2008 presidential election cycle.
The bulk of the vast TV ad spending by the campaigns and Super PACs has not been used for national ad campaigns, rather it has been deployed strategically in specific local media markets which have a large number of swing voters. Thus, the uptick in political ad spending, while it will be a huge financial boon for media companies in Iowa's Quad Cities, for instance, will not uniformly add to the bottom line of local news affiliates around the country. While Colorado's Denver and Colorado Springs media markets have been saturated with political spending, a combined $12.7 million by the end of July according to the Washington Post, other media markets that are not seen as being play politically, like the entire state of Utah, have received essentially no spending.
The upshot is that while national media outlets are suffering because TV ad spending is constricted by long-term political and macroeconomic uncertainty, certain local media markets are set to receive a massive windfall in the form of political ad spending in 2012. In the long-run, political ad spending may not provide much of a pick-me-up for national TV networks, but they will provide a short-term injection of capital for local affiliates. Political ad spending, though, is not a long-term panacea for local affiliates as it will all dry-up after Nov. 6.
© Copyright IBTimes 2023. All rights reserved.