How Trump Uses 'Acting' Directors To Give Himself More Power, Less Scrutiny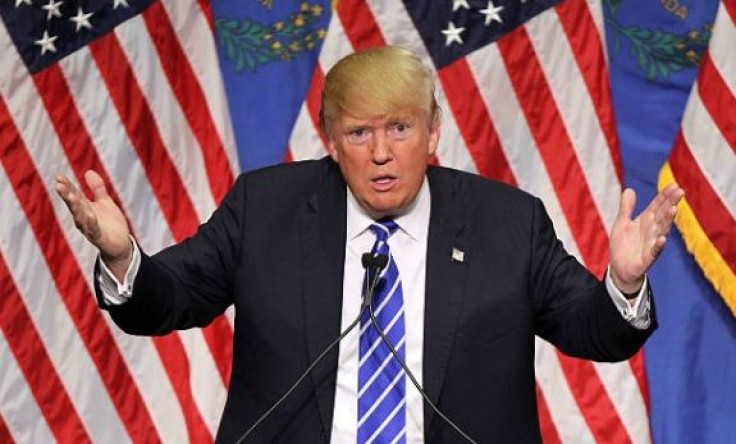 Donald Trump famously prioritizes loyalty, and he made his name as a reality television star who relished his power to fire people. As president, he has made a series of personnel moves that underscore those values: At key federal agencies that were designed to be insulated from political influence, he has refused to appoint officials to full terms, and instead appointed acting directors — a status that gives the officials fewer job protections, and allows Trump to more easily remove them if they displease him.
While White House aides serve at the pleasure of the president, federal law gives set terms to leaders of independent agencies such as the Consumer Financial Protection Bureau, the Internal Revenue Service, the Office of Government Ethics and the Office of the Comptroller of the Currency. That, along with Senate confirmation, is designed to protect agency leaders from White House retribution if they make decisions that are politically inconvenient to the president.
Yet, faced with vacancies at the top of those independent agencies, Trump has refused to nominate permanent replacements — even though the Congress that would confirm them is controlled by his fellow Republicans. Instead Trump has put in place interim acting directors: They serve without a set term, can be replaced by Trump at a moment's notice and can be installed without being examined by opposition party members in the Senate.
"What's unfortunate about the law that Trump is exploiting is, if you're an administration trying to get away with stuff, you can basically govern through acting officials for much of your term, avoiding scrutiny and oversight," Jeff Hauser, executive director of the Revolving Door Project at the progressive Center for Economic and Policy Research, told International Business Times. "That's the big picture concern about this."
While Senate-confirmed government officials can be fired or pressured to resign, presidents rarely publicly terminate them because their status is supposed to guarantee they are terminated only for poor job performance — not political disloyalty. There are no such traditions when it comes to acting directors (although Trump has not appeared to feel constrained by presidential tradition, in any case).
Outright firings of Senate-confirmed appointees are rare — only 35 presidential appointees were terminated from 1945 through mid-2014, according to a report by Larry Sabato. However, in his first months in office, Trump defied precedent and fired FBI Director James Comey and acting Attorney General Sally Yates, touching off weeks of headlines and withering criticism.
Removing acting directors, by contrast, tends to be a routine, lower-profile move that is less politically fraught — a situation that potentially gives Trump more power over them.
Consumer Financial Protection Bureau Under Attack
The Consumer Financial Protection Bureau (CFPB) was created as part of the 2010 Dodd-Frank Wall Street Reform and Consumer Protection Act as a way to defend Americans against the predatory financial practices that brought down the global economy in 2008. Even before its creation, Republicans in Congress had the agency in their crosshairs, and now that a Republican is president, the party has the opportunity to quash it.
When creating the CFPB, Congress opted not to put the agency inside the Treasury Department and under the Treasury Secretary. Instead, it established an independent organization and gave the CFPB's director a fixed term of five years, which the president can terminate only for cause, not based on political allegiances.
But when Richard Cordray stepped down on Nov. 24, likely to pursue a gubernatorial campaign in Ohio, Trump quickly installed his own budget director, Mick Mulvaney — ignoring those who asserted the law creating the CFPB designated Cordray's deputy as the acting director.
Sen. Elizabeth Warren (D-MA), who first conceived of the CFPB, tweeted out the passage of the law that states that the deputy director will "serve as acting Director in the absence or unavailability of the Director."
Further underscoring its desire to shield the agency from politics, Congress chose to fund the agency not through the White House budget but via the agency director's requests to the Federal Reserve. Now, with Mulvaney serving as both the White House budget director and CFPB chief, that budgetary independence has vanished.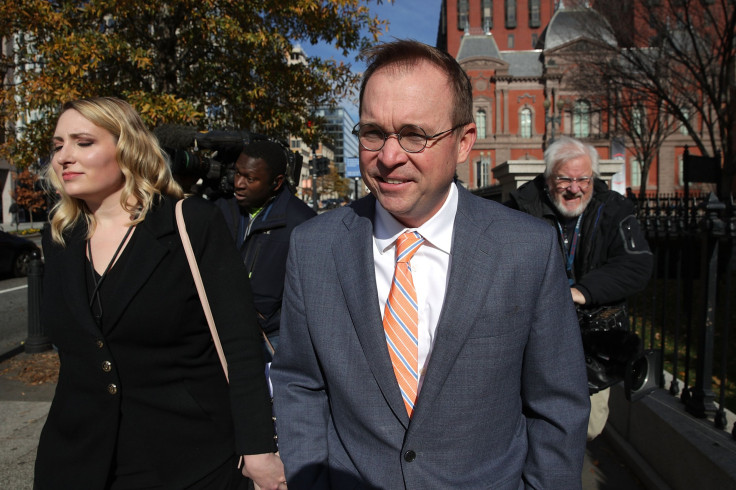 According to Sen. Warren, additional senior-level OMB staff, including OMB Director of Communications John Czwartacki, appear to have accompanied Mulvaney to the agency. She also wrote that CFPB employees are held to different, and higher, ethical standards than employees of the Executive Office of the President. Mulvaney, and other OMB staffers, occupy both realms. One requirement prohibits CFPB employees from owning "a security in any 'entity supervised by the Bureau,' and requires employees to confirm divestiture in writing within 30 days of the start of employment."
Having Mulvaney lead the agency is "so singularly problematic" and "a total misreading of Dodd-Frank," said Hauser.
Another Political Figure At The IRS
The Internal Revenue Service (IRS) also has an acting director, whom the president appointed when the previous director finished his term. David Kautter, Assistant Treasury Secretary for Tax Policy, became acting director on Nov. 13, after a career at the law firm Ernst and Young, helping wealthy clients avoid taxes.
Like Mulvaney, Kautter is maintaining his previous position as he takes on a new one.
The IRS isn't technically a fully independent agency like the CFPB, as the president may remove the commissioner at will. But, wrote the New York Times' Teresa Tritch, "By law and by practice, the Treasury keeps an arms-length relationship with the IRS on matters of tax administration, enforcement and 'process,' which basically means that it doesn't ask the IRS for information about taxpayers. But on matters of tax policy and regulations, it works closely with the IRS."
Past presidents have used the IRS as a political tool to attack their enemies. The most famous example was Richard Nixon, who ordered the IRS to audit several of his political foes in 1971. During his impeachment proceedings, the House Judiciary Committee wrote that Nixon, "endeavoured to obtain from the Internal Revenue Service, in violation of the constitutional rights of citizens, confidential information contained in income tax returns for purposes not authorized by law, and to cause ... income tax audits or other income tax investigations to be initiated or conducted in a discriminatory manner."
Howard Gleckman, a senior fellow in the Urban-Brookings Tax Policy Center, wrote in Forbes that Kautter's double role "is a terrible idea... The IRS must…must…be perceived as non-political. Republicans, of course, have been complaining for years about the Service's alleged bias. Yet, Trump is taking someone who is already serving in a highly political policy job and giving him the IRS post. The dual roles will inevitably raise serious questions about the independence of the IRS."
Kautter's appointment is "an outrageous scandal, but it's not on its face illegal," said Hauser, contrasting this instance with the CFPB appointment.
Until this week, the Office of the Comptroller of the Currency (OCC), a key federal banking regulator, had an acting director. When the previous OCC director finished out his term, Trump appointed Keith Noreika as acting director. Noreika was a financial industry lawyer — a conflict of interest — and was given "special government employee" status, which exempted him from certain ethics and disclosure rules for members of the executive branch. Six Senate Democrats said he was serving illegally.
On Monday, a former banking associate of Treasury Secretary Steve Mnuchin, Joseph Otting, was sworn in as OCC director.
Meanwhile, Trump's acting directors in agencies including the Department of Energy and the Environmental Protection Agency are "quietly dropping the 'acting' title from their name," wrote David Dayen in The Intercept, "suggesting they have every intention of overstaying their legal welcome."
A Compromised Ethics Office?
Even the Office of Government Ethics (OGE) has a Trump-appointed acting director, as former director Walter Shaub resigned in July, six months before the end of his five-year term. "By not nominating a permanent replacement for Mr. Shaub, the White House avoids public questions from lawmakers about how the agency should best monitor ethics questions at the White House, including about Mr. Trump's continued financial ties to businesses now run by his sons," wrote the New York Times.
Trump has an acting director at precisely the moment he is filling positions in his administration and the OGE is conducting numerous ethics reviews. The acting director, David Apol, has worked on ethics issues in the federal government for three decades, but as the OGE's general counsel, he had "a much more cordial relationship with the White House" than did Shaub, who frequently clashed with the administration.
Trump's acting director appointments allow him to give Wall Street and corporations the policies they seek while avoiding "a high-profile [Senate confirmation] fight about consumer protection that would be bad for the GOP," said Hauser. "The optics of either a CFPB or IRS fight are just terrible for the administration."
© Copyright IBTimes 2023. All rights reserved.
FOLLOW MORE IBT NEWS ON THE BELOW CHANNELS