Trump Conflict Of Interest: CFPB Pick Mulvaney Linked To Lobbyist For Bank Facing Possible CFPB Sanctions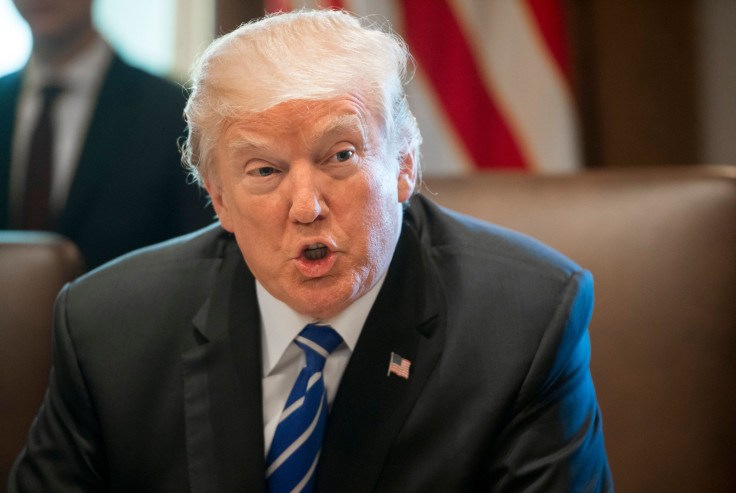 Amid widespread charges that his administration is plagued by conflicts of interest, President Donald Trump is attempting to install a new Consumer Financial Protection Bureau chief linked to a lobbyist for a bank currently facing the prospect of major CFPB sanctions, according to an International Business Times review of federal records. The CFPB is also right now responsible for enforcing a separate set of sanctions against the same bank.
Trump is trying to install former lawmaker and White House budget director Mick Mulvaney to head the CFPB, after the resignation of its former chief, Obama appointee Richard Cordray. Federal records show Mulvaney's longtime staffer is Natalee Binkholder, who left Mulvaney's office to work as a top lobbyist for Santander - a major bank.
The records show Binkholder worked for Mulvaney from 2011 to 2017, ultimately serving as his chief of staff in the U.S. House. Federal records show that in representing Santander in 2017, Binkholder has lobbied on a congressional bill to kill a CFPB rule designed to prevent financial firms from forcing customers to waive their rights to join class action lawsuits.
The links between Santander and Mulvaney's former top aide could be relevant to a major case currently before the CFPB: Reuters last week reported that under the direction of Obama holdover officials, the CFPB was preparing to sue Santander over allegations that it overcharged consumers on auto loans. However, the agency could still back off the case if Trump successfully installs Mulvaney over Cordray's deputy, Obama holdover Leandra English.
If Mulvaney assumes control of the agency, he would also be in a position to influence the enforcement of a consent order requiring Santander to reform its marketing practices. That 2016 consent order saw the CFPB fine Santander $10 million for "illegal overdraft service practices." The agency at the time said the bank's "telemarketing vendor deceptively marketed the overdraft service and signed certain bank customers up for the service without their consent."
Trump has pledged to rein in the CFPB, declaring that the agency " has been a total disaster" and asserting that "financial institutions have been devastated and unable to properly serve the public."
Whether or not Mulvaney becomes CFPB chief remains unclear: English has filed a lawsuit asserting that under current law, she as deputy director became the designated CFPB chief when Cordray resigned.
© Copyright IBTimes 2023. All rights reserved.
FOLLOW MORE IBT NEWS ON THE BELOW CHANNELS