Pope Francis To Meet Russian Orthodox Patriarch Kirill In Major Step To Solving 1,000-Year-Old Rift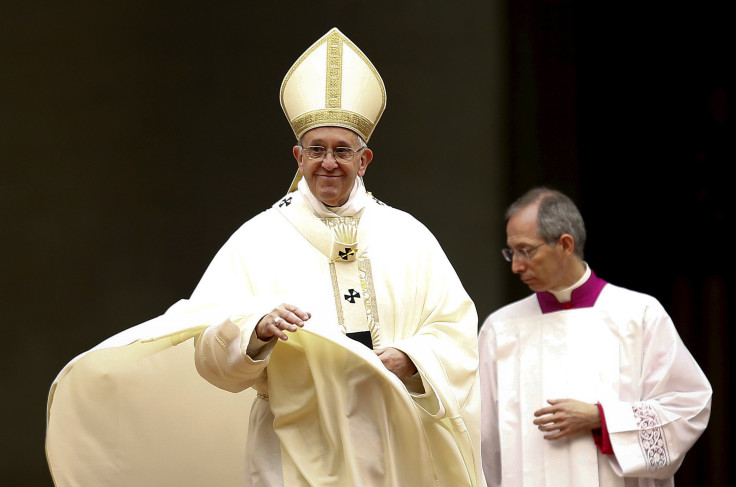 The Vatican announced Friday that Pope Francis will meet Russian Orthodox Patriarch Kirill later this month in Cuba. The historic meeting is set to be the first significant step toward healing a 1000-year-old rift between the Western and Eastern branches of Christianity, which started with the Great Schism of 1054, reports said.
Vatican spokesman Rev. Federico Lombardi said the meeting will take place on Feb. 12. During Francis' visit to Mexico, from Feb. 12 to Feb. 18, he is set to stop in Cuba to meet Kirill at the Havana airport, where they will sign a joint declaration, the Associated Press reported. The meeting will be a first between a Pope and a Russian patriarch.
According to a report by Russia Today, the Russian Orthodox Church said that the two leaders will mainly discuss the persecution of Christians in the modern world. The Russia Today report added that Patriarch Kirill was also set to visit Paraguay, Chile and Brazil, along with Cuba, during his Latin American tour from Feb. 11 to Feb. 12.
Reports of a potential meeting between the two Christian leaders have been doing the rounds since last July, and at the time, a senior Orthodox prelate said, according to Reuters, that it was "getting closer every day."
"Now such a meeting is getting closer every day but it must be well prepared," Metropolitan Hilarion, the head of the Russian Orthodox Church's foreign relations department, had reportedly said.
According to AP, in November 2014, Francis had said he had told Kirill. "I'll go wherever you want. You call me and I'll go."
A joint statement by the two churches reportedly said the meeting "will mark an important stage in relations between the two churches. The Holy See and the Moscow Patriarchate hope that it will also be a sign of hope for all people of good will. They invite all Christians to pray fervently for God to bless this meeting, that it may bear good fruits."
The two churches have remained hostile over a number of reasons, including claims by the Russian Orthodox Church that Catholics are attempting to convert Orthodox followers.
© Copyright IBTimes 2023. All rights reserved.