Pope Francis To Visit Philadelphia In His First US Trip Next Year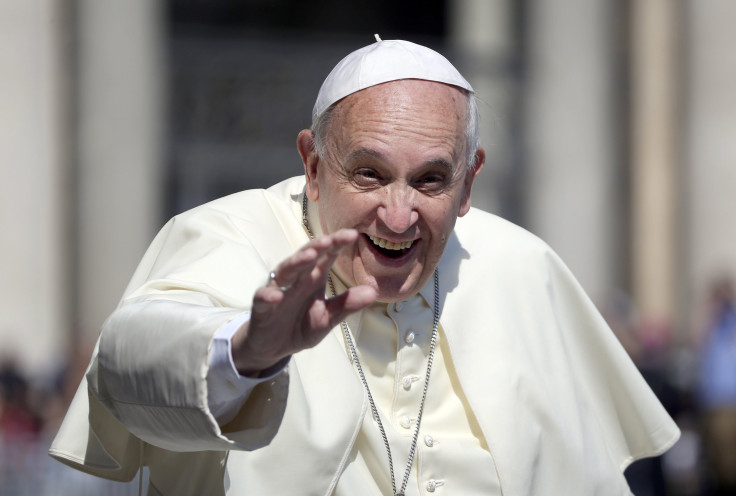 Pope Francis has accepted Philadelphia Archbishop Charles J. Chaput's invitation to World Meeting of Families and is set to visit the city in the fall of 2015. The trip will be his first to the United States as pope.
Chaput made the announcement Friday during the opening Mass of the Tekakwitha Conference in North Dakota, reported the Catholic News Service. According to the archbishop, the Argentine-born pope will be in Philadelphia from Sept. 22 through 27 next year.
The theme for the 2015 World Meeting of Families is "the family is fully alive," and the church says the events seeks to strengthen the sacred bonds of family across the globe, though it seems only families headed by "a mother and father."
The World Meeting of Families is likely to not include families headed by same-sex couples as the official press release states "the structure of marriage -- if lived faithfully -- naturally points a man and woman outward toward the world" as well as stating that strong families are an important force against "misguided notions of sexual relationships."
Pope Francis has been opposed to same-sex marriage but has hinted that civil unions may be acceptable.
The World Meeting of Families was started by Pope John Paul II in 1994.
© Copyright IBTimes 2023. All rights reserved.