Pope Francis Angelus Prayer: Torture A 'Very Grave Sin,' Calls For Its End In Sunday's Address [VIDEO]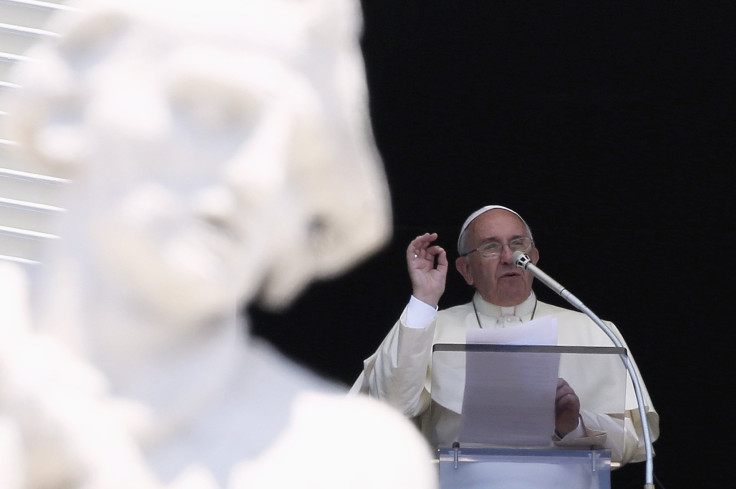 In Sunday's Angelus prayer, Pope Francis called for the end of all forms of torture. The Pope condemned the practice ahead of the United Nations' International Day in Support of Victims of Torture on June 26.
Pope Francis' Angelus address Sunday focused on charity and forgiveness prior to the closing prayer, Vatican Radio reported. Closing the Angelus prayer, the Pope recognized the U.N.'s day for supporting victims of torture and called for an end of its practice.
"In this circumstance, I reiterate the firm condemnation of all forms of torture," Francis said, calling on Christians to end the practice, saying it was a "mortal sin."The Associated Press reported the junta that ruled Argentina from 1976 to 1983 used torture and kidnappings against left-wing political opponents. The BBC said 10,000 to 30,000 people were killed or vanished during this time.
The U.N. International Day in Support of Victims of Torture was enacted Dec. 12, 1997. In his message for 2013, U.N. Secretary-General Ban Ki-moon urged "all member states to accede to and fully implement the Convention against Torture and support the United Nations Voluntary Fund for Victims of Torture. Let us work together to end torture throughout the world and ensure that countries provide reparation for victims."
Prior to Sunday's Angelus address, Francis Saturday excommunicated Sicilian mafia members during a visit to Calabria.
A video of Pope Francis' Angelus address can be viewed below.
© Copyright IBTimes 2023. All rights reserved.