Pope Francis Will Visit US In September 2015 To Attend World Meeting Of Families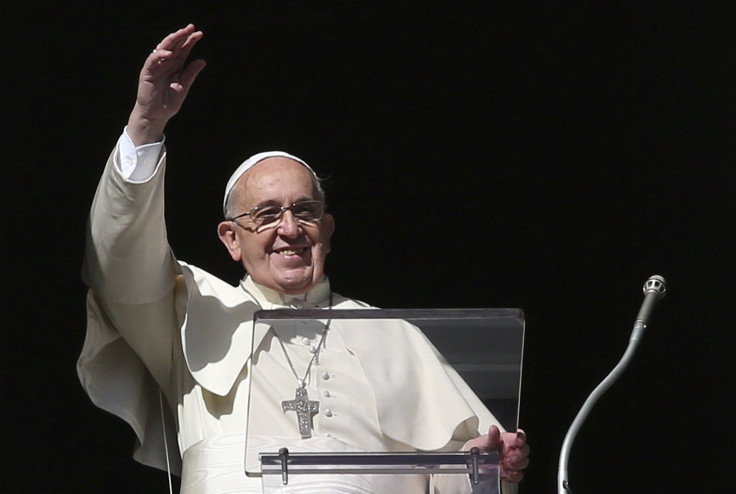 Pope Francis confirmed Monday that he will make a short trip to the U.S. next year for participating in a rally in Philadelphia. The Pope said that the trip is scheduled to take place in September.
The Pope is expected to attend the World Meeting of Families, which is the world's largest gathering of Catholic families and is held once in three years. He confirmed that he would be present for the event while giving a speech to an inter-religious conference on traditional family values at the Vatican. Registrations for the Philadelphia event began on Nov. 10 and the Pope is expected to reach Philadelphia on Sept. 25, next year.
"I wish to confirm according to the wishes of the Lord, that in September of 2015, I will go to Philadelphia for the World Meeting of Families," the Pope told the crowd, according to The Associated Press.
This will be Pope Francis' first visit to the U.S. since he was elected as the leader of the Catholic Church in March 2013. The three-day visit, which is estimated to be attended by up to 2 million people, will also have a Sunday mass on the Ben Franklin Parkway on Sept. 27, 2015, NBC News Chicago reported.
"We look forward to Pope Francis' arrival in Philadelphia next September and we will welcome him joyfully with open arms and prayerful hearts," Archbishop Charles Chaput, the leader of Philadelphia's Archdiocese, said in a statement, adding: "A hallmark of his papacy has been a keen focus on the many challenges that families face today globally. His charisma, presence and voice will electrify the gathering."
© Copyright IBTimes 2023. All rights reserved.