Poroshenko Says Ukraine To Stay United, Sees Special Status For Rebel-Held Areas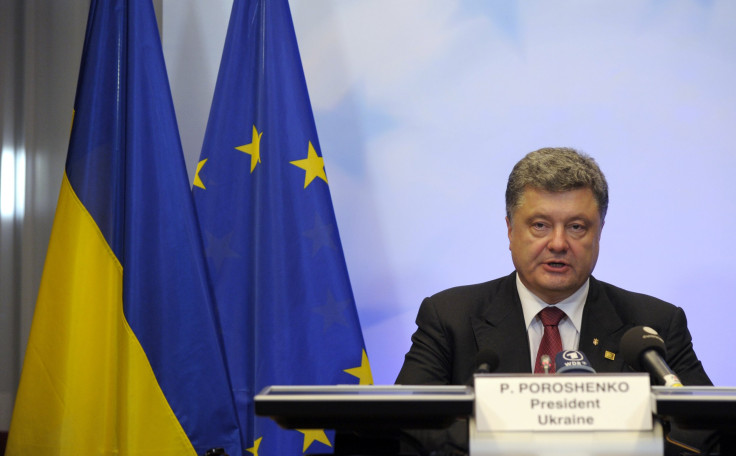 (Reuters) - A peace roadmap agreed last week between Ukraine and pro-Russian separatists preserves the concept of a sovereign, united country within its current borders, President Petro Poroshenko said on Wednesday.
Poroshenko also told a televised meeting of the government that a ceasefire between government forces and the rebels in eastern Ukraine was proving difficult to maintain because "the terrorists are trying all the time to provoke" Kiev's troops.
"The protocol (signed in Minsk last Friday) envisages the restoration and preservation of Ukrainian sovereignty on all the territory of the Donbass (in eastern Ukraine), including that controlled by the fighters," he said.
Poroshenko added that he would submit to parliament next week a draft law that would grant a special status to some areas of Donetsk and Luhansk regions, which are currently controlled by the separatists.
FOLLOW MORE IBT NEWS ON THE BELOW CHANNELS