Post-Mubarak Sentencing: A Troubled Egypt In Political Limbo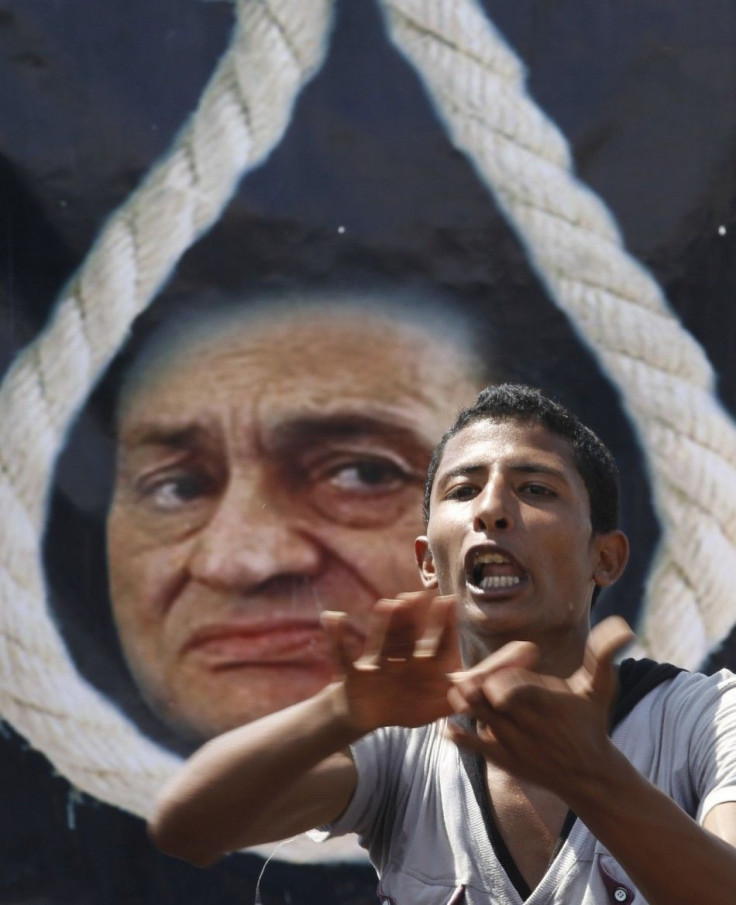 Sixteen months after stepping down from power and now facing a lifetime behind bars, ex-president Hosni Mubarak is still dictating the course of Egyptian politics. Currently in prison, although awaiting a controversial appeal, Mubarak's presence is being felt in the race to find his successor, and resonating across the country, ahead of an historic election.
Just as they did on Saturday, Sunday and Monday, thousands of protestors will take to Cairo's Tahrir Square on Tuesday to rally against a laundry list of complaints, among them the rise of presidential candidates Mohammed Mursi and Ahmed Shafiq and the acquittal of nine top Mubarak officials, whom the demonstrators want re-tried. Some are even calling for a new revolution ahead of the upcoming run-off vote on June 16-17.
It is too early to say whether these demands [of the protesters] are realistic. The only thing we can all be sure of is that those who hit the streets are angry and have a sense of injustice -- and they have every right to feel so, Egyptian political analyst Ayman al-Sayad told Al Ahram.
Mubarak's legacy has become the main issue in the lead-up to the elections -- one candidate represents a return to the old regime and the other a step into a polarizing, albeit new, direction. On Monday, Shafiq, Mubarak's last prime minister, criticized his opponent, the Muslim Brotherhood's Mursi, for selling out protestors by asking them to accept Saturday's verdict on Mubarak as well as his ongoing appeal, according to Bloomberg. He also said that the Mursi and the Brotherhood represent darkness and secrets, while he will bring transparency and light to Egypt.
I represent the civil state, Shafiq said at a news conference on Sunday. The Brotherhood represents darkness and secrecy. No one knows who they are or what they are doing. I represent dialogue and tolerance.
They want to monopolize power. They don't want to take us 30 years back, but all the way back to the dark ages, he said, taking a jab at those critics who say that a Shafiq presidency would be counter-revolutionary.
Shafiq has also tried to distance himself from his former boss by demanding a fresh investigation into the January 2011 deaths in Tahrir. Many of those protesting in the square over the weekend condemned Shafiq, who was prime minister at the time of the deaths, and called for his removal from the elections.
Mubarak and his long-time security chief Habib El-Adli were sentenced to life in prison on Saturday for complicity in the deaths of approximately 250 demonstrators during the first 18 days of the Egyptian revolution last year. The ousted president and his sons were acquitted of corruption charges, while six high ranking police officers were acquitted of murder charges.
Mursi appeared at the Tahrir rallies on Saturday night and also promised to retry Mubarak and the other officials if elected.
© Copyright IBTimes 2023. All rights reserved.