Potential Trump Win Scares Europe: German President Gauck Concerned About Billionaire's 'Unpredictability'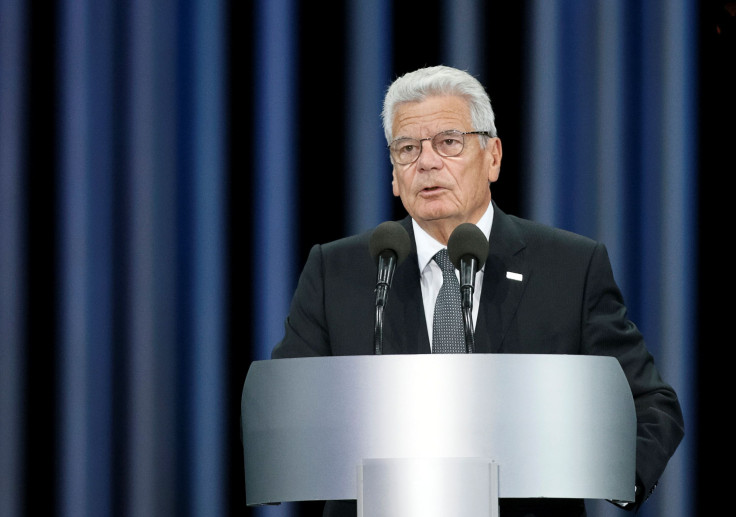 German President Joachim Gauck said Sunday he is worried about a possible win for U.S. Republican presidential candidate Donald Trump in the 2016 election. Gauck cited Trump's "unpredictability" as a cause for concern.
Speaking to German weekly Der Speigel, the president said a lot of people in both the U.S. and Germany share his concerns about a possible Trump presidency.
"We can't say what could be expected from a President Donald Trump," Gauck reportedly said. "When I look at Washington, I am worried."
Gauck, whose post is largely ceremonial, added that he hoped "American democracy, which does not allow the president to act as an autocrat, that the system of checks and balances, of mutual control" of power will continue.
Gauck isn't alone. A recent YouGov survey of adults in seven European countries — U.K., Germany, France, Denmark, Sweden, Finland and Norway — showed that a majority of them fear a Trump presidency. The survey found that 65 percent of those polled believe Clinton would be better suited for improving U.S.-Europe ties while only 5 percent think Trump would be a better fit for the role.
However, a majority of adults believe Clinton would be an "average" president. But they prefer the former secretary of state over Trump who, they think, would be a "terrible" president.
Germany topped the list for most people fearing a potential Trump presidency with nearly 65 percent afraid of the prospect of the real estate mogul taking over the Oval office.
Back in the U.S., the latest polls give Clinton a narrow edge over Trump. The NBC/Wall Street Journal poll showed Clinton at a 4-point lead over her rival while the ABC/Washington Post daily tracking poll gave Clinton a 5-point edge.
In the Los Angeles Times/University of Southern California daily tracking poll, however, Trump had a 5-point lead over Clinton. Meanwhile, early voting data suggested a tight race to the finish.
© Copyright IBTimes 2023. All rights reserved.