What Is #UnitedAgainstHate? Celebrities Warn About Dangers Of A Donald Trump Presidency In New MoveOn.Org Petition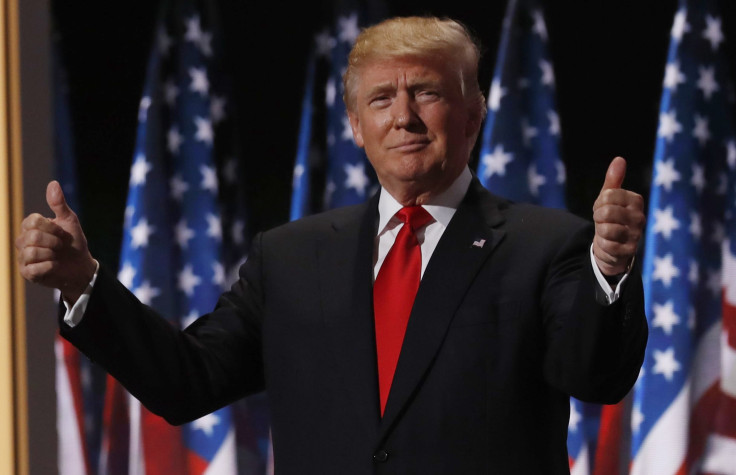 Dozens of celebrities have joined a campaign to urge Americans from voting against Republican presidential nominee Donald Trump, fearing that he will incite hate and division if he becomes the next president of the United States. Over the last few months, several celebrities have voiced their anger against Trump and his campaign.
A campaign named #UnitedAgainstHate, launched by MoveOn.org Political Action, says it's committed to "use our platforms to bring attention to the dangers of a Trump presidency, and to the real and present threats of his candidacy." The signatories to the petition include big names starting from actors, producers, directors, comedians, screenwriters, musicians and fashion designers across the country.
"Some of us come from the groups Trump has attacked. Some of us don't. But as history has shown, it's often only a matter of time before the 'other' becomes me," the letter posted on the campaign's page reads. "That is why we need to unite before it is too late—for the sake of our fellow Americans and for the sake of our democracy—and why it is so critical for those of us with the privilege to speak out to do so loudly and forcefully, in our work, online, and in our communities, with all the resources we have at hand."
Actors like Mark Ruffalo, Kerry Washington, Julianne Moore, Lena Dunham, Ilana Glazer, Olivia Wilde, Bryan Cranston and many more have signed the petition.
"Girls" star Dunham also took shots at Trump on Tuesday at the Democratic National Convention, saying that Trump would do nothing for her as a "feminist" and "assault survivor."
"He'd probably call me a 2," she said. "Trump's rhetoric about women takes us back to a time when we were meant to be beautiful and silent," she said, adding that "Hillary (Clinton) knows access & opportunity are the American promise, not transphobia, Islamophobia, xenophobia & systemic racism."
In April, Tom Hanks had predicted that Trump will be the president "about the time when spaceships come down filled with dinosaurs in red capes."
Here is the full list of celebrities who have signed the petition against Trump.
© Copyright IBTimes 2023. All rights reserved.