Who Is Winning The Election So Far? Donald Trump, Hillary Clinton Voters Could Decide Swing State Results, Early Voting Shows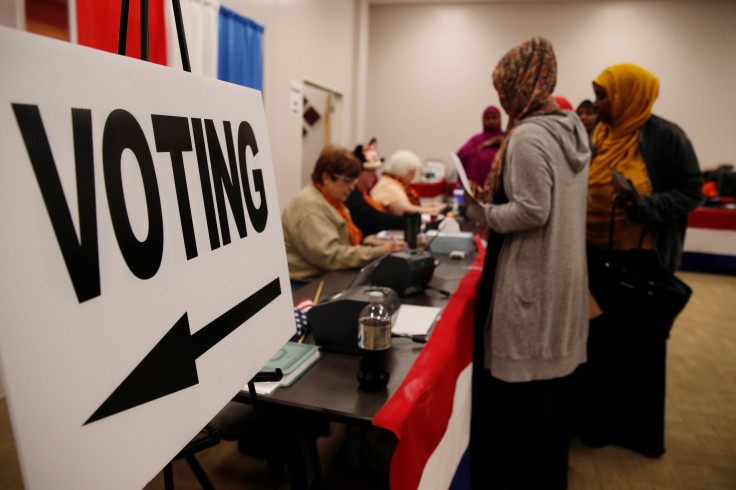 Over 24.4 million Americans have already voted for their pick of the two nominees in the 2016 U.S. presidential election. This number is nearly double the number of voters who cast their ballots early at this point in the 2012 race.
Early voting accounts for nearly 10 percent of the eventual total vote and can provide some clues about who is winning an election. However, voters affiliated to a certain party don't necessarily vote for that party. For example, during the 2012 race, 64 percent of early votes in North Carolina came from Democrats but when the ballots were tallied, President Barack Obama received a little over 50 percent of those votes.
In the 12 swing states turning in ballots this year, 12,602,929 votes have already been cast, while in 2012 only 8 million early votes were cast by early November. But there has been a significant dip in the number of African-American voters who cast their votes early, which could hurt Democratic nominee Hillary Clinton's standing in key states like North Carolina and Florida.
Black turnout is down 16 percent in North Carolina while white turnout is up by 15 percent. Democrats haven't given up on a key demographic, with President Barack Obama scheduled for a visit Wednesday.
In Florida, during the 2012 race, early voting had to be extended given the long lines of voters queuing up to cast their ballots. This year saw a drop in black voter turnout from 25 percent four years ago to 15 percent. Republicans have an 8,800-vote lead over Democrats in the swing state.
In Colorado, Clinton has a 2.4 percentage point lead over Trump based on over 1 million votes cast in the swing state. But as more votes come in, early voting data suggests that gap is fast shrinking. While votes won't be tallied until Election Day, predictions are usually based on voter demographics, party registration, etc.
At this point in the 2012 race, the GOP had a 10 percent edge over Democrats in Arizona. With over 1 million votes cast so far, that edge is at 4 percent in 2016. Clinton still stands a good chance to flip in spite of the 40,000-vote lead Trump has claimed. In 2012, Mitt Romney, at this point, had a 70,000-vote lead over Obama.
In Georgia, 36 percent of the 1.5 million early voters were African-Americans, a group Clinton desperately needs to win over if the Democrats want a win in this swing state. But the state doesn't let voters register by party, so it is not known if more Democrats or Republicans voted.
The Democrats have some good news when it comes to Iowa. Clinton currently has a strong lead of 9.3 percent over Trump.
With nearly 1.2 million votes cast in Ohio, the GOP has a 4.7 percent lead over Democrats. Voter turnout is down by at least 13,000 votes compared to this point in the 2012 race.
© Copyright IBTimes 2022. All rights reserved.
FOLLOW MORE IBT NEWS ON THE BELOW CHANNELS