Premier League Rumors: Ceballos Chances With Gunners Just Got Curious Boost
KEY POINTS
Gunners keeping Dani Ceballos after all
Ceballos can try to crack regular team
Arsenal keeping key players but losing others too
Dani Ceballos can breathe a sigh of relief following reports that Arsenal FC is planning to keep him after all. After spending most of his time on loan to Real Madrid, it appears the Gunners have had a change of heart and will be finalizing a deal for the 23-year-old football player this week.
Word of the sudden u-turn of Arsenal comes from AS. No details were provided on the sudden change of heart surrounding Ceballos. Before this, the Spaniard had few options. He was hoping to land a starting role with Real but failed to do so. He was unable to make a good impression with Zinedine Zidane, leaving his future in doubt. That was until recently.
It would be best to note that the loan deal for Ceballos did not include a buyout option. If he were to play on with Los Blancos, it would have to be via a new loan agreement. But if the report from AS holds up, that would no longer be needed.
Had the Gunners and Los Blancos given up on him, a team that was willing to take him in was Sevilla FC. However, Ceballos was uneasy with the idea since Sevilla was a fierce rival of his former team Betis. Had Arsenal not changed their mind, it would have been one of the few options that the Spanish midfielder would be left with.
Hence, it will be a pretty busy week for Arsenal as Mikel Arteta he tries to make ends meet in his rebuilding efforts. Among the big names he needs to address include Pierre-Emerick Aubameyang and David Luiz. The Gabon captain's case is reportedly close to being sealed although a contract has yet to be signed. As mentioned in a previous post, the father of Pierre-Emerick wants to be around when it goes down.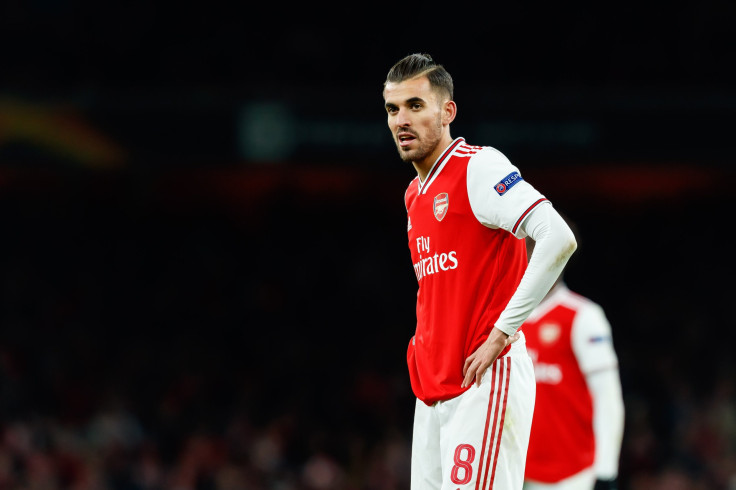 As for Luiz, the Gunners are expected to settle his contract this week. Though he had an atrocious outing against Manchester City, the performance is unlikely to sway the tide in a different direction. However, there are players likely to depart.
Willian Borges da Silva and Pedro Rodriguez have yet to be addressed in what most speculate would be short-term contracts. Both are wary of signing such, pointing out how injuries they could sustain during that tenure could jeopardize their future. Willian is reportedly being eyed by Manchester United, possibly his new team next season.
© Copyright IBTimes 2023. All rights reserved.