Premier League Rumors: Juventus Punches Way In As Aubameyang Pursuit Heats Up
KEY POINTS
Juventus inquiring about Pierre-Emerick Aubameyang
Arsenal has yet to hand Aubameyang contract extension
Race for Aubameyang continues until Gunners seal the deal
The race for Pierre-Emerick Aubameyang continues even with reports that Arsenal is on the verge of handing the Gabon captain a new contract. But until the new deal is signed, the race for the 31-year-old's services is still on. And the number of teams interested appears to be growing with Juventus now joining the mix.
According to Le 10 Sport, the Serie A champions are inquiring about Aubameyang and are requesting information on his availability. That means the La Signora joins the long list of teams interested in the Arsenal captain. Among the teams in pursuit include Barcelona, Inter Milan and Manchester United.
However, the chances of Barca and Inter succeeding in prying Aubameyang from Emirates Stadium are not looking good. In the case of Inter, it would all depend on the plans of Lautaro Martinez. The Argentine is linked to a move to the La Liga side. Aside from that, there are questions on whether the Catalans can afford the wage demands of Aubameyang.
But the most critical part of it all is that Aubameyang seems to be close to sealing a new deal with his current team. Mikel Arteta is bent on keeping the Gabon captain and it appears that is happening soon. The only reason why it has not been finalized is because of Aubameyang's father, Pierre-Emerick. As mentioned in a previous post, the elder Aubameyang wants to be physically present once the contract signing is done.
At any rate, it appears Arsenal is determined to keep Aubameyang. Arteta addressed his role for the Gunners and mentioned how he was an integral part of his plans. Also, Aubameyang is aware that any decision he makes from here will be crucial. He is already 30-years-old, a point where players may no longer be given lucrative and long-term deals.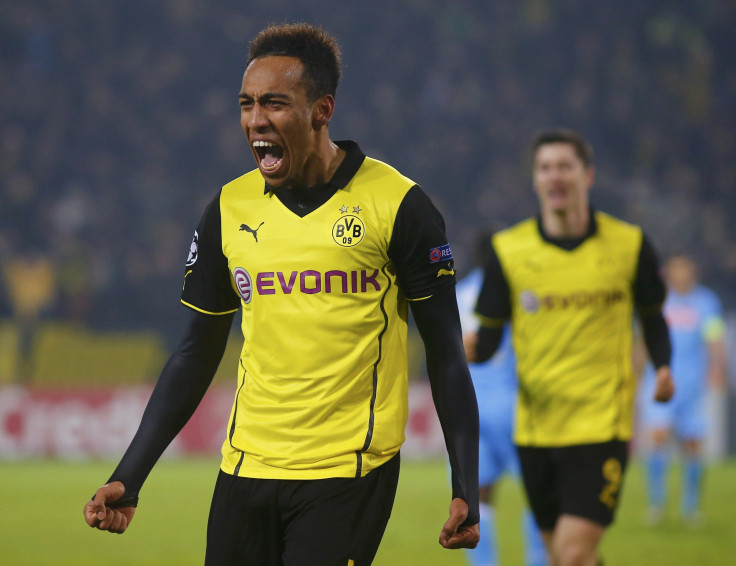 Aside from that, a change in club will also be risky. Aubameyang would need to undergo an adjustment period, something that could make or break his run to date. This season, the Gabon national has 20 goals across all competitions, one of the reasons why multiple teams are interested in getting him to their side.
Until the contract of Aubameyang with Arsenal is settled, multiple teams will continue to inquire and possibly make a move. Juventus just joined the mix and it won't come as a surprise if more inquire about the Gabon international's availability.
© Copyright IBTimes 2023. All rights reserved.