Premier League Rumors: Matteo Guendouzi Leaving Soon, Gunners Await Offers
KEY POINTS
Barcelona and Real Madrid are reportedly interested in Matteo Guendouzi
Mikel Arteta is shopping Guendouzi
Guendouzi could be of good use to Zinedine Zidane
Matteo Guendouzi has worn out his welcome at Emirates Stadium following his recent antics that drew the ire of Arsenal manager Mikel Arteta. It was not the first time that the French football player has gotten under the skin of the Gunners coach, and his recent clash with Neal Maupay of Brighton may have been the last straw.
In a recent report, it was mentioned how Arteta was ready to sell the 21-year-old midfielder, whom he says does not fit the culture he is trying to establish at Emirates Stadium. When the Gunners played Brighton, Guendouzi got into a heated exchange with Maupay, with the former taunting the latter. Guendouzi boasted that players at Arsenal earned a whole lot more compared to the ones over at Brighton. Guendouzi earns roughly $49,000 a week, with top-earner Mesut Ozil getting around $372,000 weekly. The wage ceiling over at Brighton was somewhere around $62,000 a week.
When word got out that Arteta was planning to sell the French player, several teams wasted no time expressing their interest. According to Le 10 Sport, Real Madrid and Barcelona are ready to take Guendouzi off Arteta's hands. Guendouzi has two years left in his current deal with the Gunners.
If the Gunners and Los Blancos could strike a deal, Guendouzi may get an even bigger break under Zinedine Zidane. Zizou is reportedly an admirer of the 21-year-old midfielder. Should a deal get done, critics believe that Guendouzi could end up playing ahead of defensive midfielder Carlos Henrique Casemiro.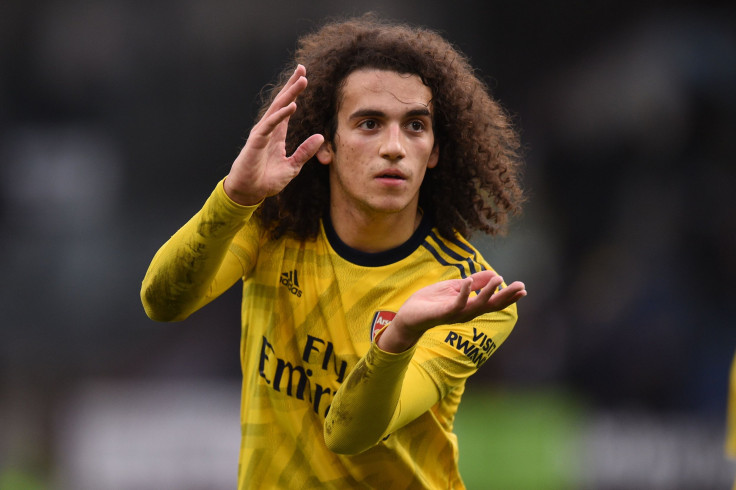 Regardless of whether it will be Real or Barca, both clubs will also inherit a player who could become a problem from within. Guendouzi has been notorious for his attitude, a reason why Arteta wants to deal him away. Zidane and Quique Setien could have their ways of managing the immature ways of the French midfielder, hopefully, something that would set him straight. It remains to be seen if his attitude would affect team chemistry as well. With the Gunners, his antics rubbed off on his teammates in the wrong way.
For now, Real and Barca have expressed interest, but talks are likely to grow deeper in the coming weeks. No offer is on the table, meaning Arteta will just have to be patient until a deal for Guendouzi is officially sent.
© Copyright IBTimes 2022. All rights reserved.
FOLLOW MORE IBT NEWS ON THE BELOW CHANNELS