Premier League Rumors: Tammy Abraham Given Pep Talk Ahead Of Timo Werner Arrival
KEY POINTS
Tammy Abraham told by Frank Lampard to continue drive toward improvement
Timo Werner's arrival is a challenge for all players
Blues are not yet done adding new faces for next season
Tammy Abraham is the top dog for Chelsea FC right now, but the impending arrival of Timo Werner could swing in changes. That is the belief of critics, who say that the coming of the German striker may threaten the current role of English striker. Frank Lampard had a pep talk with the 22-year-old football player, likely to explain his role once Werner arrives at Stamford Bridge.
However, Lampard also added that he does not have to address every player who may feel that their role is threatened. He stressed that challenges or contesting positions are what the sport is all about. Abraham has had a good season with the Blues and Lampard urges him to stay the course and continue to look for ways to improve his game.
"Tammy has had a very good season for us this season. He has to sustain and improve on that because at Chelsea we have demands. I'm happy to have options and we have options in forward areas. We must have competition for places," Lampard said in a report from the Daily Mail.
This season, Abraham has accounted for 15 goals for the Blues. He has responded well to the call of Lampard, one of the academy graduates to make an immediate impact for Chelsea -- especially when they were under a transfer ban. The other academy graduates include Mason Mount, Fikayo Tomori, Reece James, Callum Hudson-Odoi and Billy Gilmour. However, some may have to adjust, especially once Werner and Hakim Ziyech (Ajax) arrives.
As for Werner, Lampard is high on the German and cannot wait for him to arrive at Stamford Bridge. He is aware that this may take time since Werner is still finishing his stint with his RB Leipzig. Regardless, the 42-year-old coach feels that it will be worth the wait. Werner has two more games left for Leipzig so the wait may not be that long.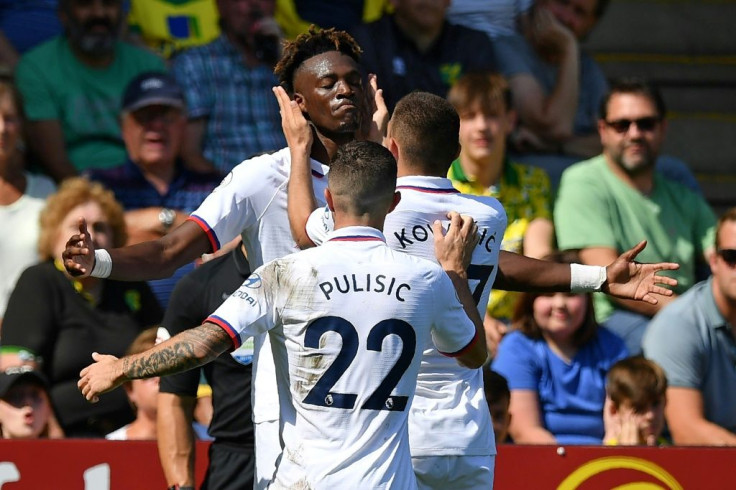 "I've certainly followed him for a long time myself, individually just as a talented player, even before I had this job. But as a club, clearly we went for him, and he certainly will strengthen us in my opinion," Lampard said.
Aside from Werner and Ziyech, the Blues are also targeting Ben Chilwell. Their chances of landing the 23-year-old got a lift when Manchester United decided to go in a different direction. Leicester City wants $75 million in exchange for the English football player. Much of that was covered in a previous post.
© Copyright IBTimes 2023. All rights reserved.