President Erdoğan Pushes For Broader Presidential Powers With Yıldırım Election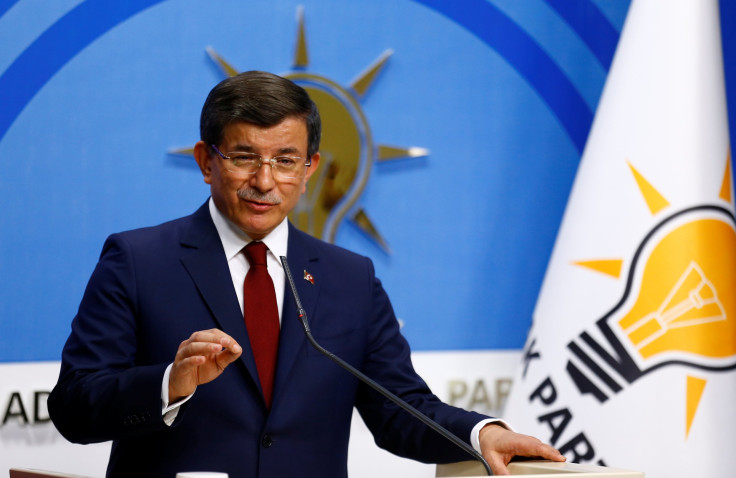 Members of Turkey's ruling AKP Party elected unopposed Binali Yıldırım as their new leader and the country's presumptive prime minister in Ankara on Sunday. Yıldırım, who is a close ally of President Recep Tayyip Erdoğan, is the transportation and communications minister and a founding member of the ruling party. Current Prime Minister Ahmet Davutoğlu formally resigned following the election, according to Turkish state television, though Erdoğan asked the prime minister to continue fulfilling his duties until a new government is formed.
Last month Davutoğlu confirmed that he would step down from the post of the ruling AKP Party after the meeting of party leaders scheduled for May 22. Earlier this year, tensions escalated between the prime minister and Erdoğan. Davutoğlu openly disapproved of Erdoğan's plans to move Turkey to a presidential system of government — a system that would boost Erdoğan's powers.
Davutoğlu was stripped last week of the authority to appoint provincial AK Party officials — a sign that he had lost influence in the government.
Presidential aide Cemil Ertem told Turkish state television earlier this month there would be no snap elections following the appointment of a new leader, and the country would stabilize further "when a prime minister more closely aligned with President Erdoğan takes office."
Yıldırım said he would work to legalize the de facto presidential system by introducing a new constitution.
"We have always proudly said that we are Recep Tayyip Erdoğan's companion, that we share a common fate and a common passion," Yıldırım said in a statement. "Mr. President, we promise you that your passion will be our passion, your cause will be our cause, your path will be our path."
The resignation of Davutoğlu and the installment of Yıldırım will allow Erdoğan to tighten his grip on the country. Human rights already have been limited under his rule. Several Turkish news agencies have been shut down this year alone and international journalists are increasingly at risk of being detained. Protests in Turkey, especially in Istanbul, are almost always met with tear gas. Human rights activists, especially Kurdish ones, have disappeared.
The election of Yıldırım comes at a time when Islamic State and Kurdish militants are attacking the country at an increasing rate by detonating car bombs. Several foreign tourists have been killed as a result of the bombings in Istanbul, as well as Turkish military men stationed in Ankara. The Turkish military is involved in special operations in Syria and is fighting in a renewed conflict with Kurdish rebels in the southeast.
In his speech Sunday Yıldırım said Turkey would continue operations against Kurdish rebels until the group's armed campaign comes to an end.
"It is time we know what they think about Turkey," Yıldırım said. "Whether Turkey becomes a member or not, it will continue to expand its democracy and development with determination."
© Copyright IBTimes 2023. All rights reserved.