President Obama Would Be Shocked If Michelle Ran For President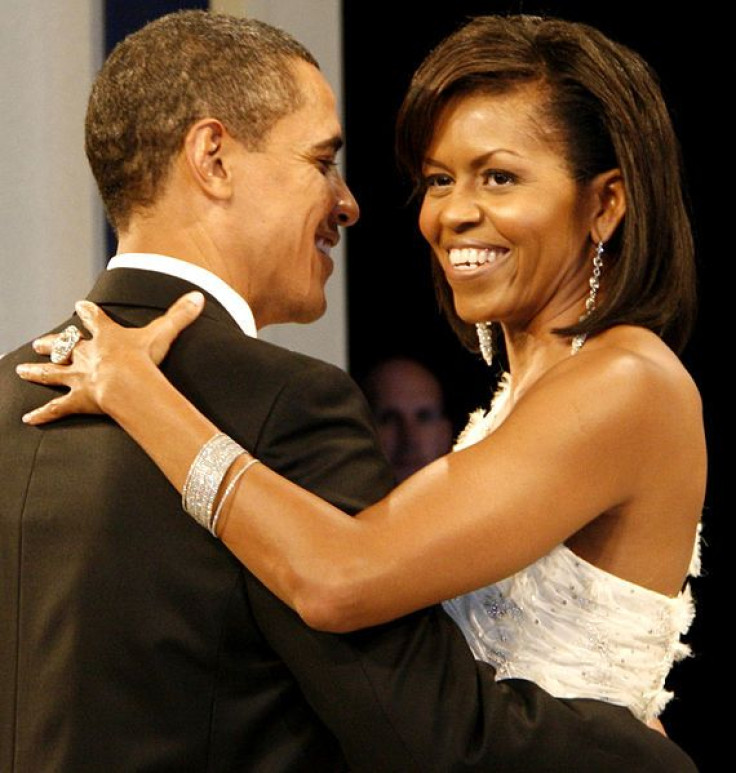 First Lady Michelle Obama running for president? Highly unlikely, her husband says.
President Barack Obama told ABC's "Kelly & Michael" he would say, "Where did you take my wife?" if someone told him she planned to run, the Wall Street Journal reported.
"The one thing I can promise you is Michelle will not run for office, " Obama said.
Obama also revealed daughter Malia, who is nearly 16, attended her first prom.
And he said the thing he misses most about being a private citizen is the ability to "take a walk. "
"I would just walk out this gate. I might walk up to the Lincoln Memorial, sit on there. Maybe I'd wander around and find myself at a little outdoor cafe or sit and order something and just watch people go by. The thing you miss most about being president is anonymity," he said.
© Copyright IBTimes 2023. All rights reserved.