Presidents Day Sales 2016: Microsoft Slashes Prices On Surface Pro 4, Surface 3 And Surface Dock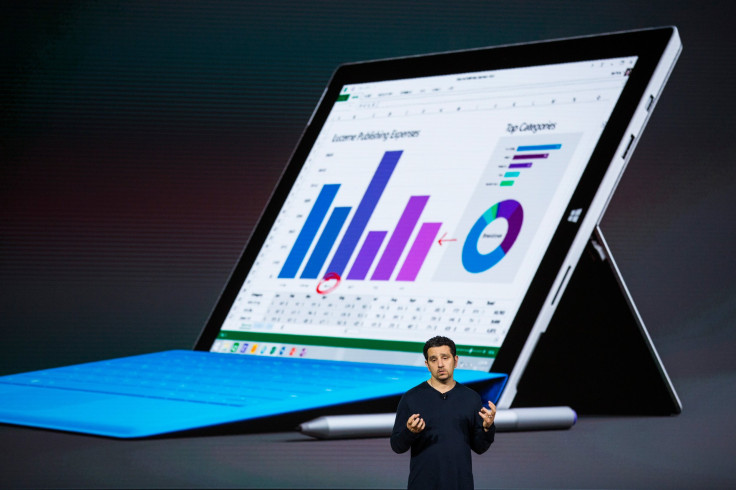 Microsoft has unleashed big savings on the Surface and Surface Pro lines of tablets as part of the company's Presidents Day promotions. Those looking for the best Surface Pro deal available will be in luck. All offers are available from Microsoft's online store and retail locations.
The Surface Pro 4, which just launched in October, is available for $100 off. The hybrid tablet features an Intel Skylake processor behind a 12.3-inch 2736x1824 screen, which has a much slimmer display stack than its predecessors. That means when users are writing on the screen with the optional stylus, it will feel closer than ever before to actually writing on the pixels. With savings included, the Surface Pro 4 is available starting at $799. The offer ends Feb. 27.
Microsoft is still offering $100 off the Surface Pro 3 until March 31, a promotion that started in October, so those looking to save money without compromising on performance may also want to look at that.
The Surface 3 is also available at $100 off. It goes for $399 when the user chooses the 64 GB Wi-Fi only option with 2GB of RAM. On the high end, the fully specced 128 GB model with cellular LTE connectivity and 4 GB RAM is $599.
The tablet may be quite old in tech terms, having launched in May, but it's no slouch. The Surface 3 packs a quad core Intel Atom processor, USB 3, Mini DisplayPort and a 10.8-inch 1920x1280 screen. Styluses and keyboard covers, hallmarks of the Surface range, also work with the Surface 3. The offer ends Feb. 20.
Microsoft is also offering $30 off the tablet docking station when purchased alongside a selected Surface. The dock adds a selection of extra ports and provides connectivity to an external display for big-screen productivity. That offer is valid until Feb. 29.
© Copyright IBTimes 2023. All rights reserved.