Primary Election 2012: Wisconsin, Indiana, North Carolina Vote In Nationally Watched Races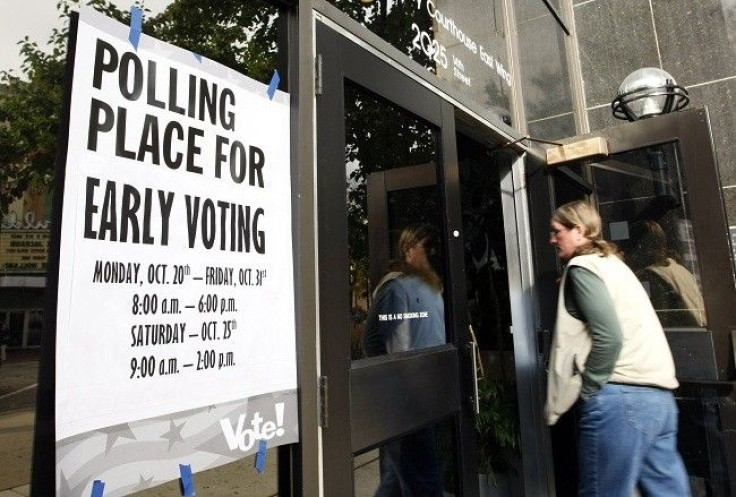 The Republican presidential contest is all but decided, but high-profile votes in three states Tuesday are likely to have ripple effects throughout the 2012 campaign season.
In Wisconsin, Democrats will pick their candidate to take on Republican Gov. Scott Walker in a historical recall election; Indiana Republicans may end the distinguished 35-year Senate career of Dick Lugar, the party's foreign policy maven; and North Carolina voters will pick a Democratic candidate for governor and decide on an anti-gay union constitutional amendment.
Wisconsin
Four Democrats are competing to take on Gov. Scott Walker in a recall election sparked by massive protests last year against the GOP's anti-union laws that gutted collective bargaining for most state employees.
Walker's 2010 opponent and Milwaukee Mayor Tom Barrett and Dane County Executive Kathleen Falk lead the pack of contenders for the Democratic nomination.
Barrett is the favorite to emerge from Tuesday as Walker's opponent in the June 5 recall election. A Marquette Law School poll from last week shows Barrett beating Falk 38 - 21 percent, with two other candidates -- Secretary of State Doug La Follette and state Sen. Kathleen Vinehout -- trailing in the single digits.
With a Democratic candidate in place, the recall battle will continue to intensify as national conservative groups and labor unions and liberl groups dump money into the state. The election will be either vindication for Republican governors who say powerful unions must be curbed, or for progressives and labor activists who feel GOP lawmakers overreached with laws that hurt middle-class workers.
Indiana
The last time Sen. Dick Lugar lost a race, it was in 1974 amid backlash from the Watergate scandal that took down President Richard Nixon.
One 1976 Senate victory and six terms later, Lugar is again facing a difficult political environment as he fights for another term.
Indiana's senior senator is being challenged in the Republican primary by State Treasurer Richard Mourdock, who has painted Lugar as out of touch with Indiana, too moderate and too prone to compromise in the Senate.
Polls close to Tuesday primary show Mourdock, who enjoys Tea Party support, is set to be the first insurgent candidate from either party to dislodge a sitting senator in a 2012 primary. One from HoweyDePauw released Friday gave Mourdock a 10-point lead over Lugar.
Lugar has made a last-ditch effort to hold on by warning Republicans that a Mourdock victory would lose the seat to the Democrats, along with the GOP's hopes of taking over the Senate. The senator's campaign asked voters to save Dick Lugar and Indiana's Senate seat, according to Reuters.
While Lugar would easily win a general election, polls show the race as a toss-up if Mourdock becomes the Republican nominee to run against Rep. Joe Donnelly, a two-term Democrat, in November.
North Carolina
Vice President Joe Biden launched another round of debate on same-sex marriage when he said Sunday he is comfortable with gay couples marrying. The remark came as North Carolina was about to vote on a constitutional amendment against any legal recognition of gay relationships.
Though gay marriage is already prohibited in North Carolina, this proposed measure says a marriage between man and woman will be the only domestic legal union in the state, meaning domestic partnerships and civil unions for all couples could be invalid.
The final poll shows the referendum winning by 55 to 39 percent, according to Public Policy Polling, a Democratic-affiliated firm based in Raleigh.
Tom Jensen of PPP told the Raleigh News & Observer that opponents of the ballot measure had a hard time convincing voters that the amendment reaches beyond gay marriage and could affect straight unmarried couples as well.
Both sides of the ballot measure brought out the big names for their cause over the weekend. Opponents aired a robo-call with former President Bill Clinton urging North Carolinians to reject an amendment he said would damage the business climate and families. On the opposing side, the Rev. Billy Graham bought full-page newspaper ads about God's definition of marriage.
© Copyright IBTimes 2023. All rights reserved.