Puerto Rico Debt Crisis: Island Unveils Proposal To Restructure Debt As Bond Default Looms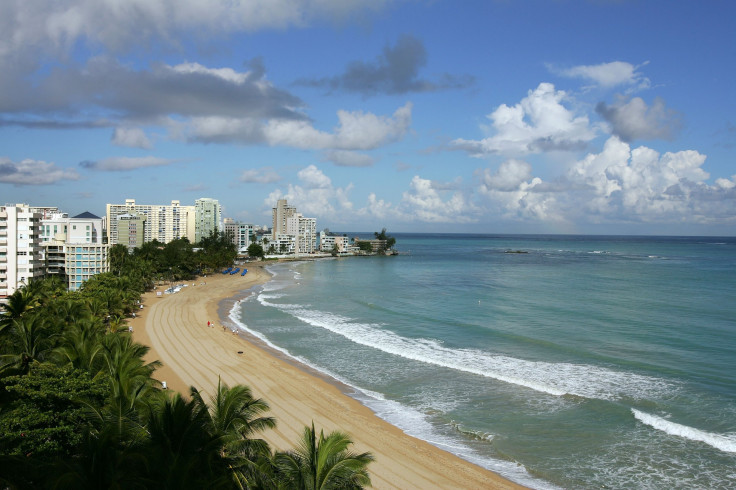 Puerto Rico unveiled a proposal Monday to restructure a large chunk of its $70 billion debt.
The U.S. territory is proposing to reduce a $49 billion slice of the island's total debt to between $32.6 billion and $37.4 billion by exchanging existing debt for two types of new bonds: about $28 billion of base bonds and about $2 billion of tax-exempt capital appreciation bonds. The bonds would allow creditors to be paid regardless of Puerto Rico's economic growth rate.
Officials said the deal would lower the debt service-to-revenue ratio on tax-supported debt from 36 percent to 15 percent. While the 15 percent ratio still exceeds that of the most heavily indebted U.S. states, Puerto Rico said it structured the new debt service schedule "to give the Commonwealth the opportunity to further reduce that ratio as a result of economic growth and to develop into a stronger credit over time," the government said in a statement.
The plan would not include a "growth bond" or interest holiday, which the island initially proposed in a Feb. 1 restructuring offer, Reuters said. But the new proposal would include a local option for Puerto Rican residents who hold the island's bonds. Residents could opt to receive base bonds with long-dated maturity and 2 percent interest.
The restructuring plan arrived days after Puerto Rico Gov. Alejandro Garcia Padilla declared an emergency at the island's Government Development Bank (GDB), the territory's primary fiscal agent. Padilla Saturday suspended the bank's lending power and froze most withdrawals to prevent a run on the bank, which is struggling to avoid default on a critical May 1 debt payment.
Puerto Rico Overview | FindTheData
While Puerto Rico has already defaulted on small debt payments, a default on GDB's $422 million payment would be the most serious to date. In July a $2 billion payment comes due.
Padilla's order prevents municipalities, public agencies and other GDB depositors from withdrawing their funds, except to pay for essential services. It also prevents the bank from lending money or making payments on debts that it guarantees.
The island's efforts run in parallel with plans in the U.S. Congress to craft legislation to solve Puerto Rico's economic crisis, including potentially putting its finances under federal oversight. The U.S. House Committee on Natural Resources is expected to unveil a draft of that legislation this week.
The turmoil has sparked fresh debate about the relationship between the mainland U.S. and the island territory. Puerto Rico faces a 45 percent poverty rate, a shrinking population and unemployment at roughly twice the average of the mainland U.S. Supporters of a federal fix to the territory's debt crisis say the government has a responsibility to help Puerto Ricans, who are U.S. citizens.
"Residents of Puerto Rico are struggling to receive basic services, with some hospitals now quite literally in the dark. Basic services and infrastructure are rapidly dissolving," Javier Ortiz, executive director of the Puerto Rico Economy Recovery Initiative, said Monday in an opinion piece in The Hill.
"This is an economic problem created in Washington when Congress chose to decouple Puerto Rico's economy from that of the rest of the nation," he added. "We need responsible government involvement soon, before the federal government ends up paying an even larger price. This problem is not going away. "
© Copyright IBTimes 2023. All rights reserved.