Pushback Against Biden Vaccine Mandate Begins
Businesses, lawmakers, and critics have been quick to criticize the announcement of new dates for vaccine mandates and weekly testing by the Biden administration Thursday. Some will go to court over these requirements.
The requirements apply to businesses with over 100 employees with the Occupational Health Administration (OSHA) under the U.S. Department of Labor and the Centers for Medicare and Medicaid Services (CMS) issuing separate rules about vaccine requirements for employees and healthcare workers.
Eleven states have already pushed back with a lawsuit to halt the enforcement of the mandates, including Missouri Attorney General Eric Schmitt, arguing that the federal mandate disregards state's rights. At least fourteen states had shown their desire to fight against these mandates on Thursday, according to ABC.
The complaint reads, "for over a century, the U.S. Supreme Court has recognized that policies on compulsory vaccination lie within the police powers of the States, and that '[t]hey are matters that do not ordinarily concern the national government.'"
A lawsuit from law enforcement officials in Kentucky, Tennessee, and Ohio filed Thursday called the rules "the President's unlawful and unconstitutional vaccine mandate."
The National Retail Federation (NRF) Senior Vice President for Government Relations David French also issued a response calling the requirements "burdensome" for retailers.
"The seven-day average number of cases in the United States has plummeted by more than half. Nevertheless, the Biden administration has chosen to declare an 'emergency' and impose burdensome new requirements on retailers during the crucial holiday shopping season," the statement reads.
The Associated Builders and Contractors (ABC) Vice President of Regulator, Labor, and State Affairs Ben Brubeck also issued a statement. The statement read that OSHA's rule "is likely to increase compliance costs and cause regulatory burdens that will exacerbate several headwinds facing the construction industry—which is currently facing a workforce shortage of 430,000, escalating materials prices, and supply chain bottlenecks."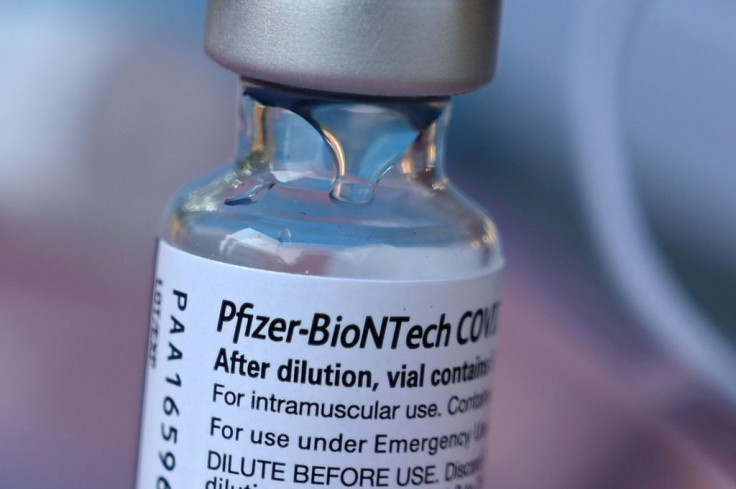 This news comes as 751,000 lives have been lost in the U.S. due to the pandemic and public officials urging people that getting the vaccine is the most important thing.
© Copyright IBTimes 2023. All rights reserved.